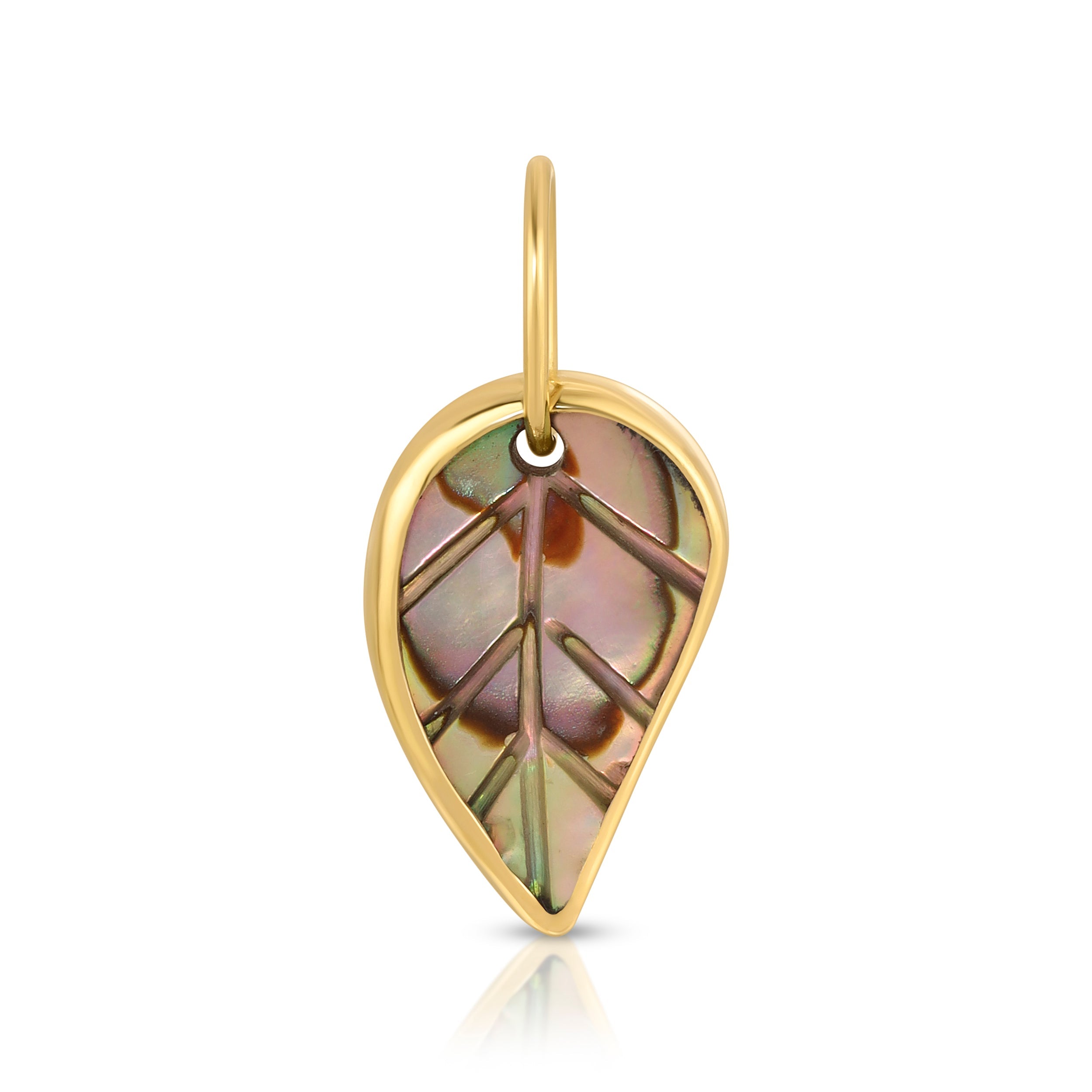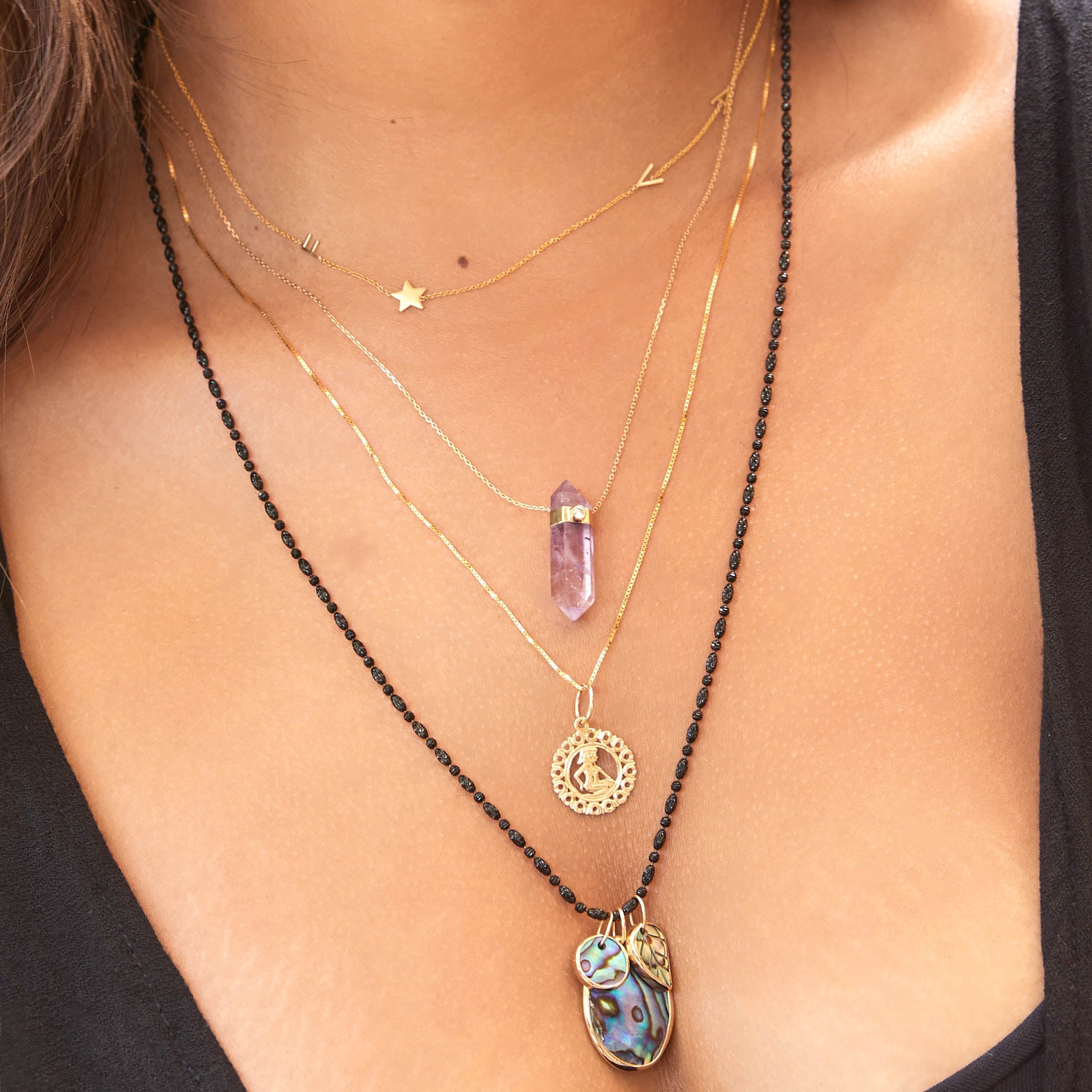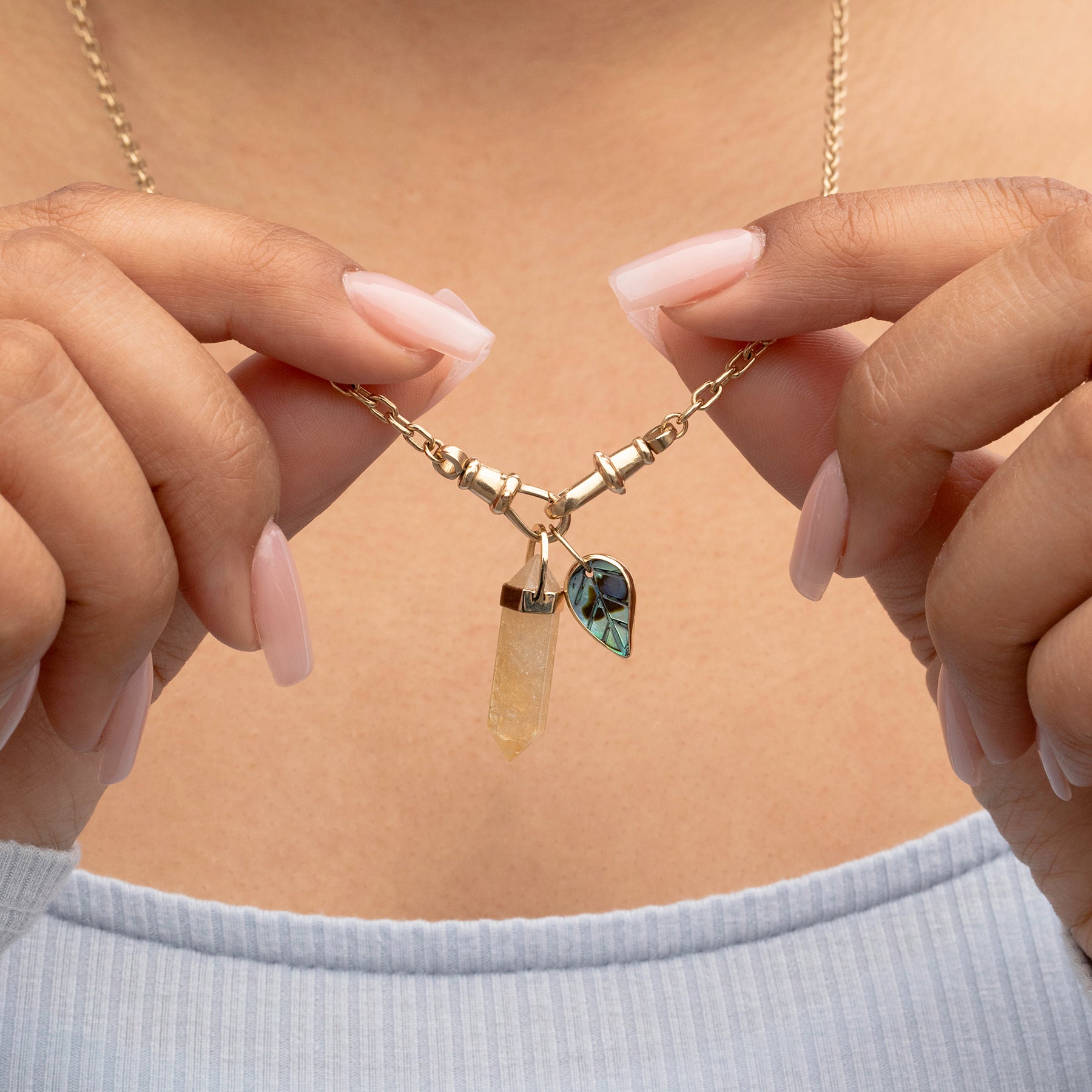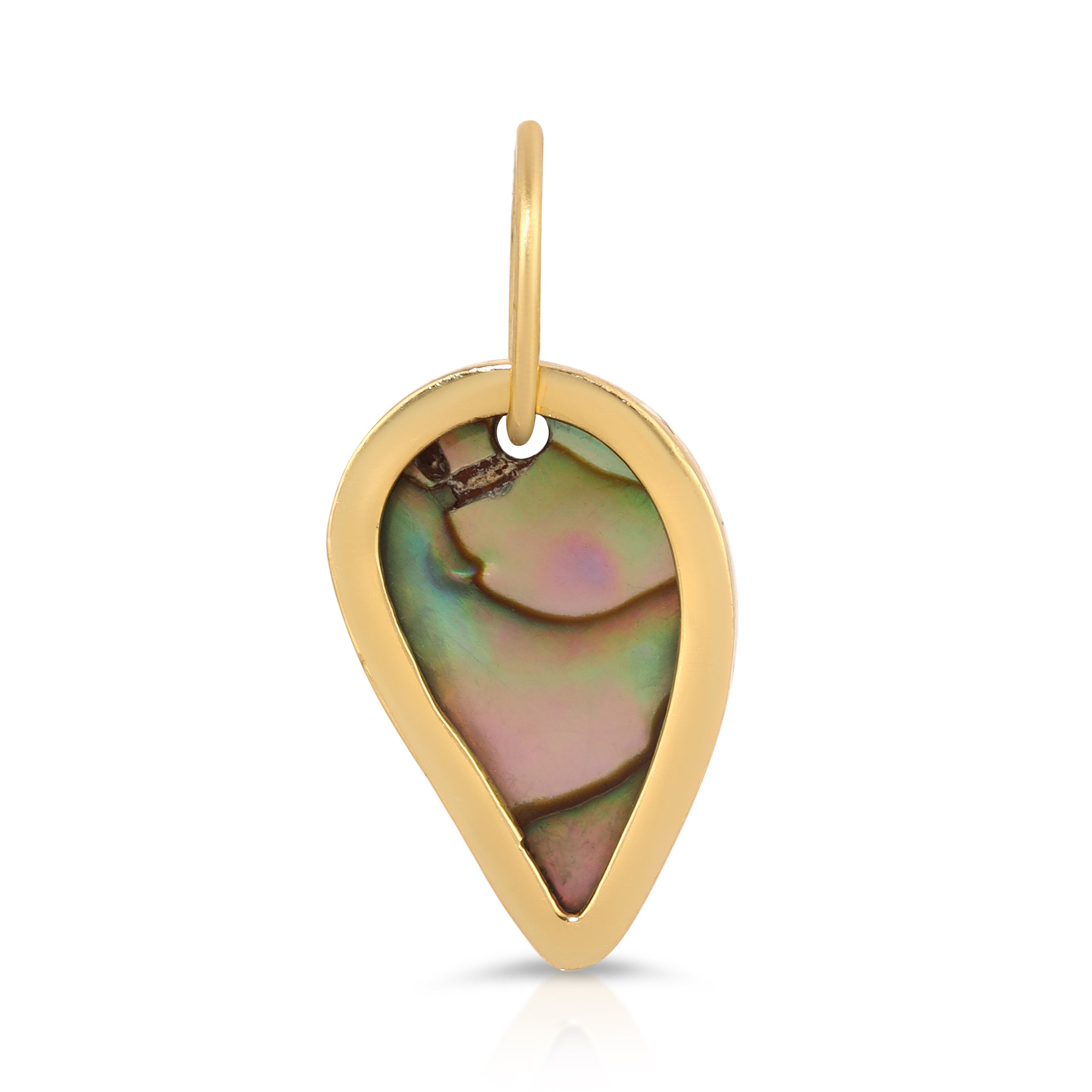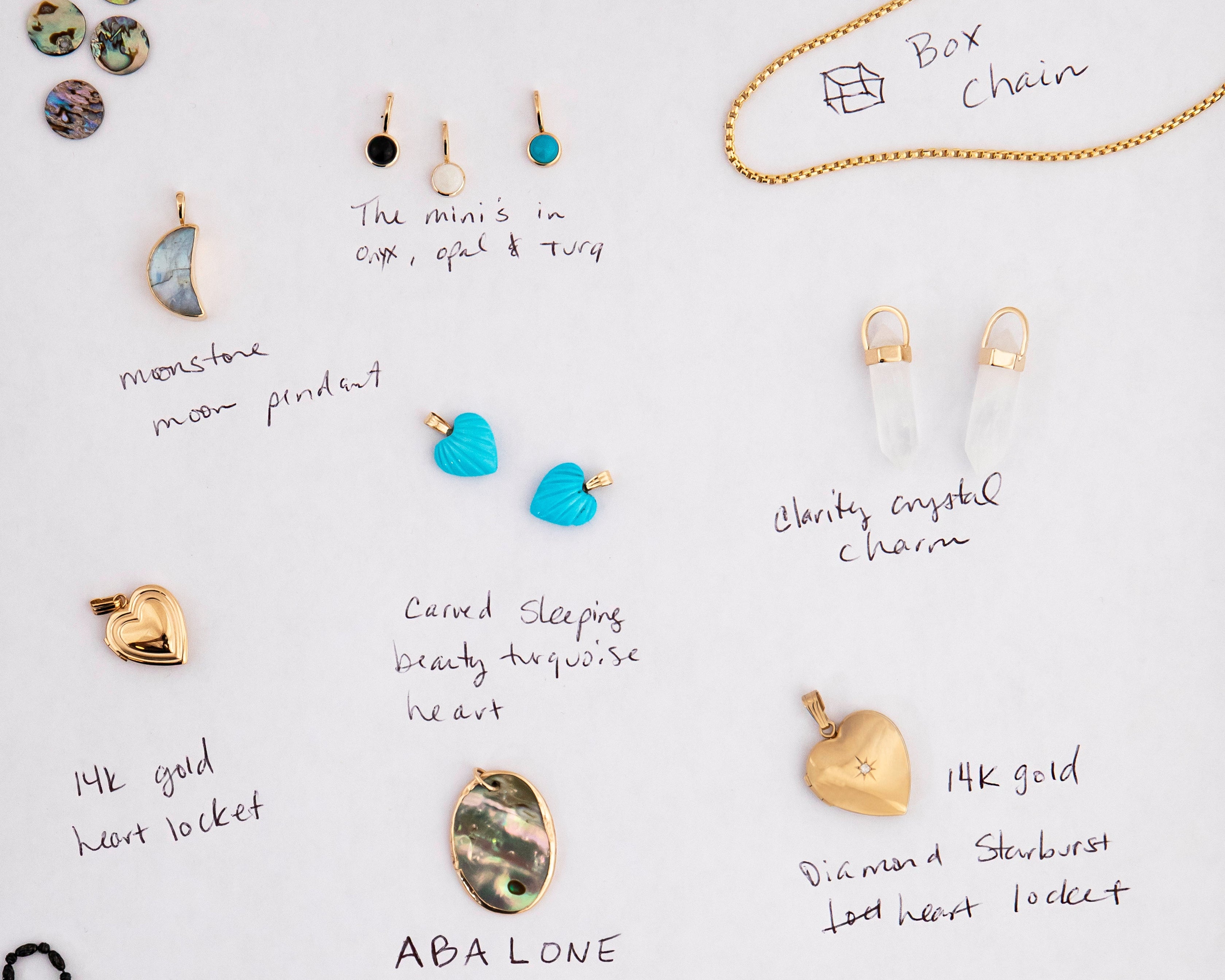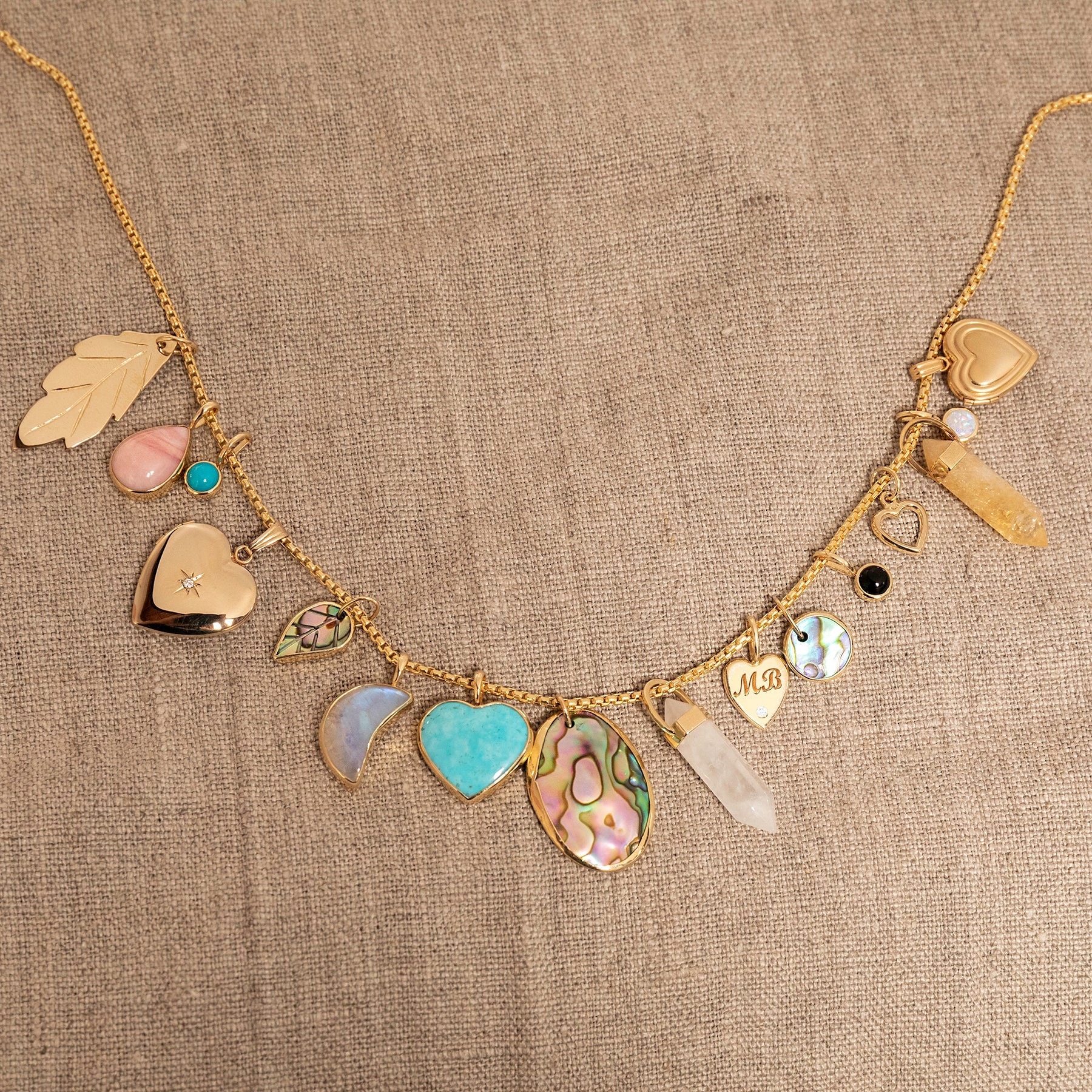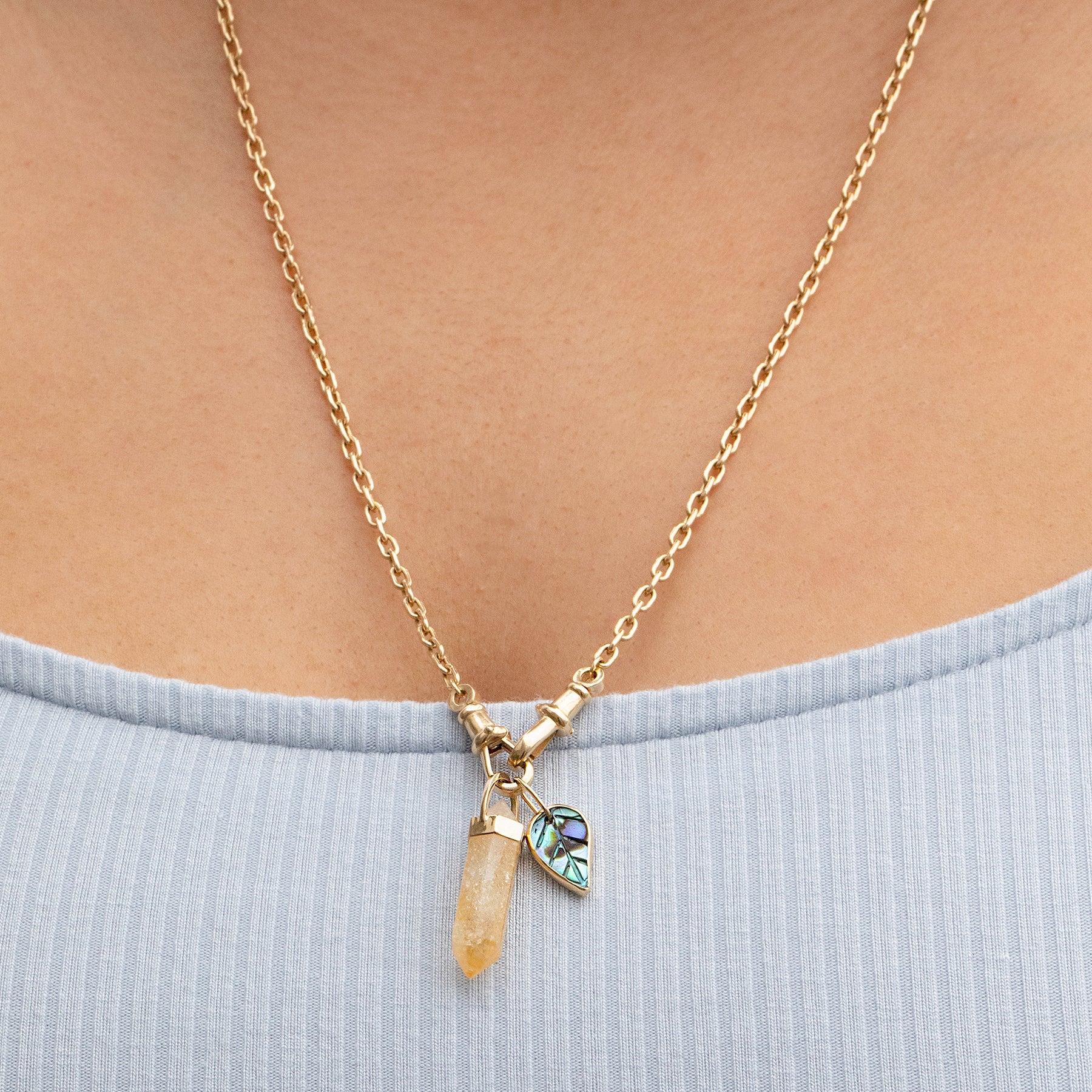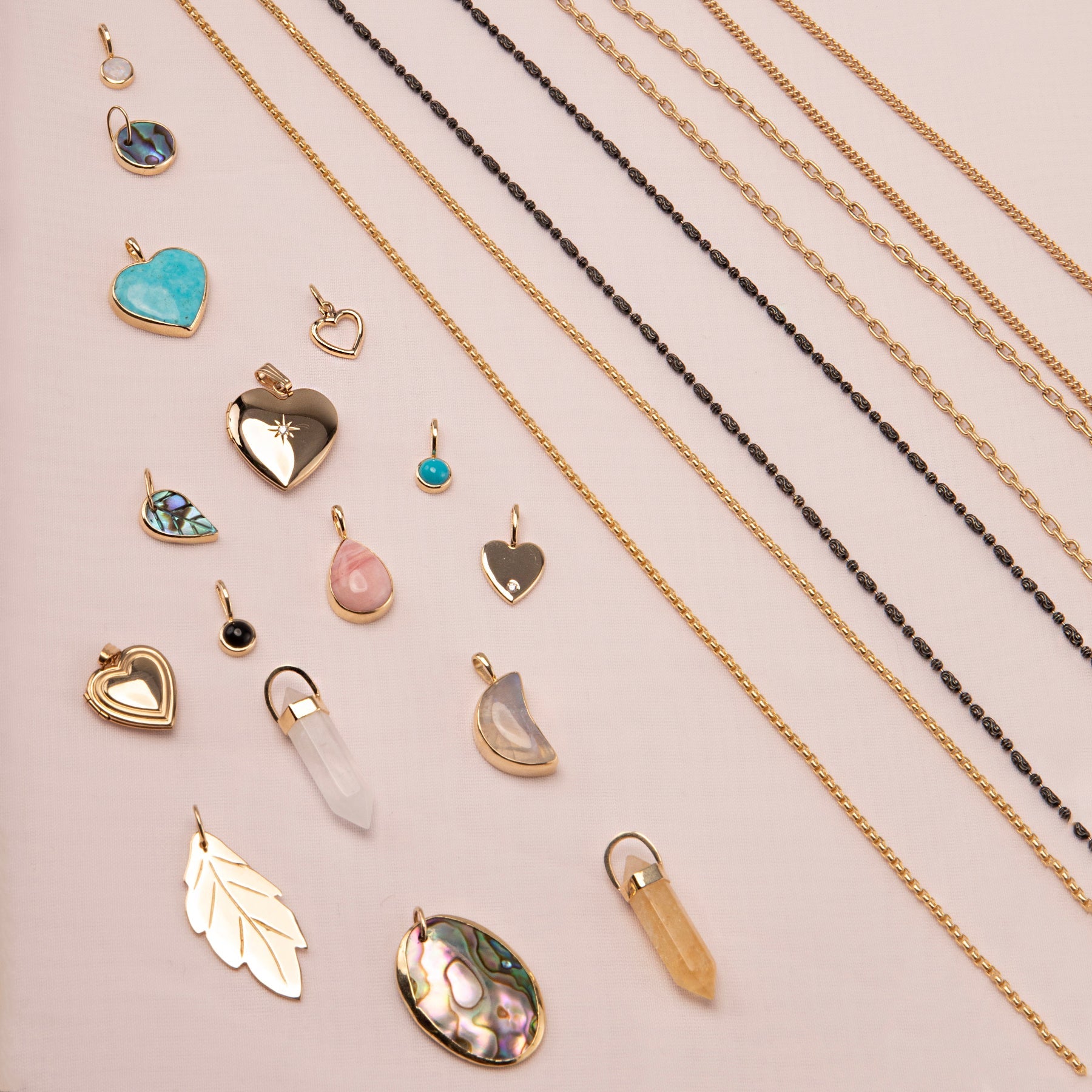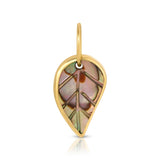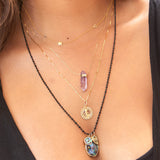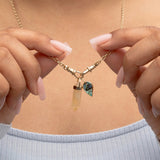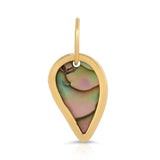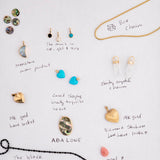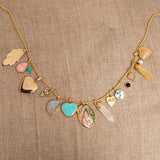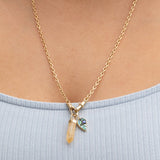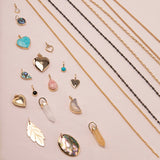 Inspired by Maya's love of travel and passion for collecting special trinkets, our Found Objects Collection is a true reflection of her unique style and adventurous spirit. This collection of curated classics are designed to be worn alone as a statement piece, or jumbled together on a chain for a whimsical, eclectic look. Each charm is handmade meaning no two pieces will be exactly the same.
Our Abalone Leaf Charm is carefully crafted from genuine abalone shell and wrapped in a 14k bezel. The charm measures approximately 9 x 17 mm, but please keep in mind that since it's made from a natural material, there may be slight variations in color and size. 
Maya's Inspiration: Growing up we used to have a huge abalone shell in our living room and I always loved it (Even though my mom used it as ashtray!). So excited that I can now wear this beautiful rainbow piece that reminds me of walking the beach in search of unique treasures. My absolute favorite of the collection!
Ships within 2-3 business days.
Details
Shipping & Returns


• Made in Los Angeles 
• Approximately 9 x 17 mm (size varies due to handmade nature)
• Genuine abalone wrapped in 14k bezel
Ship within 2-3 business days
Unworn Abalone Leaf Charms are eligible for return within 2 weeks of receipt.
---