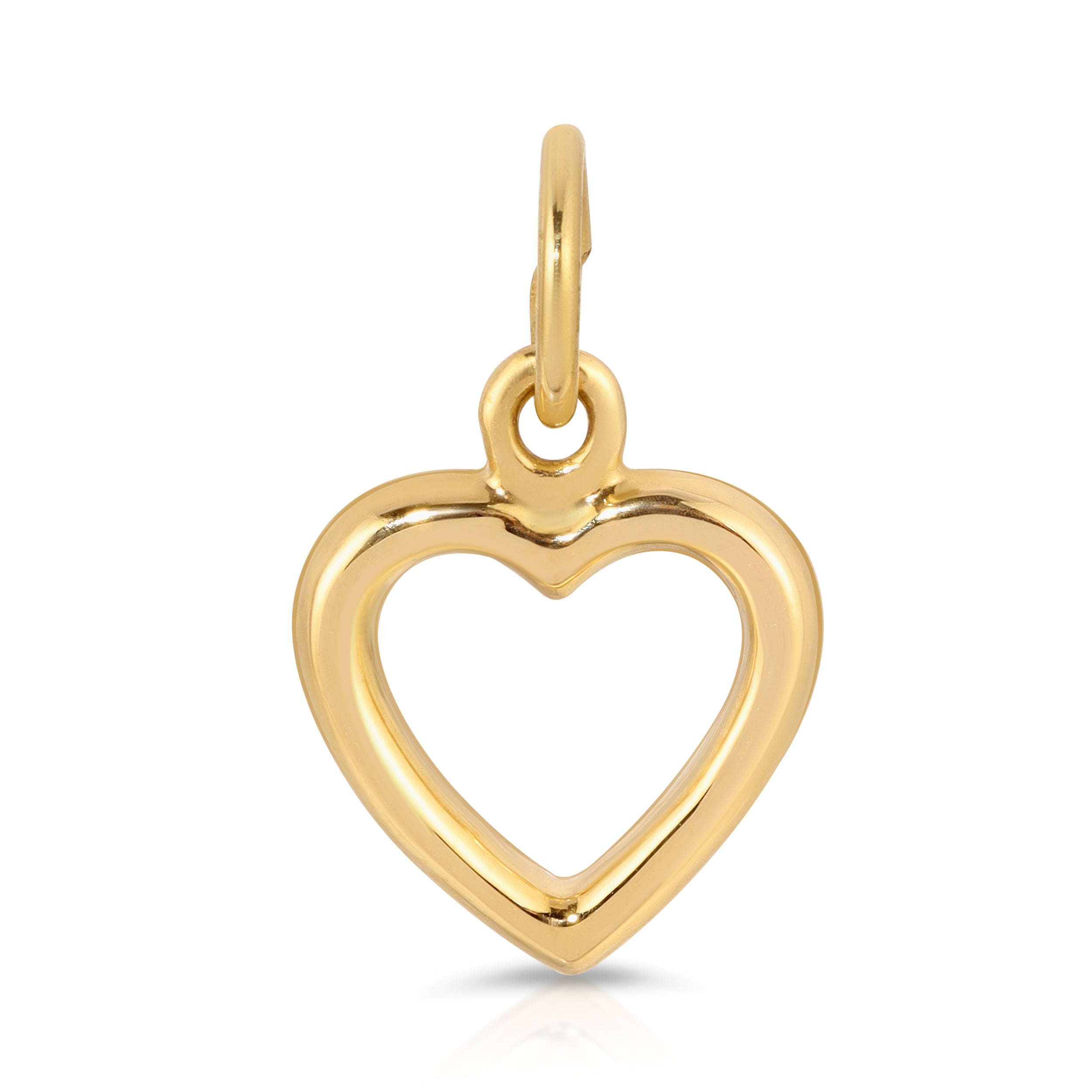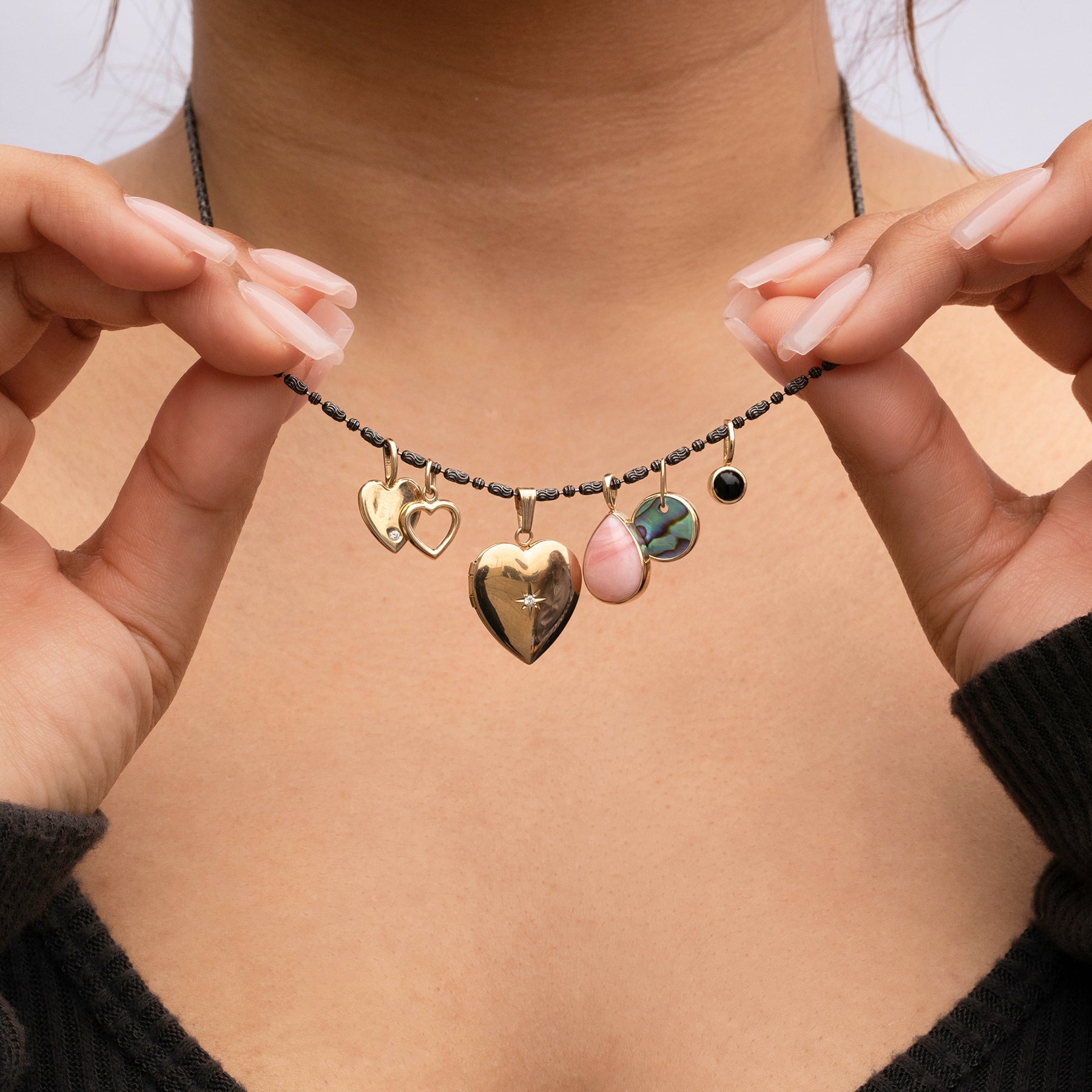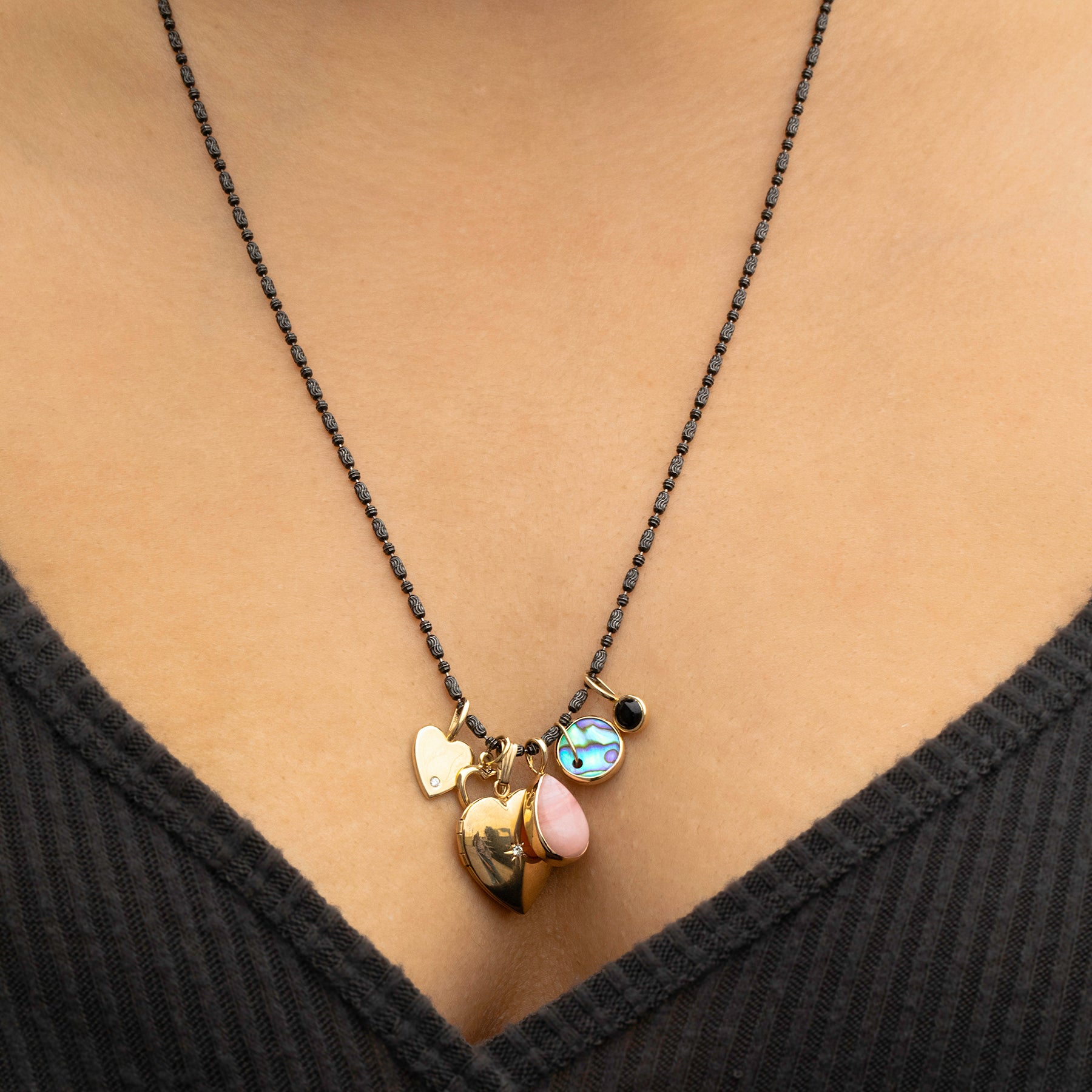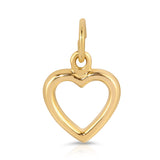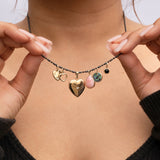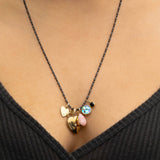 Inspired by Maya's love of travel and passion for collecting special trinkets, our Found Objects Collection is a true reflection of her unique style and adventurous spirit. This collection of curated classics are designed to be worn alone as a statement piece, or jumbled together on a chain for a whimsical, eclectic look. Each charm is handmade meaning no two pieces will be exactly the same.
Our Cut Out Heart Charm is a delightful addition to any jewelry collection. Each heart is crafted from 14k yellow gold and measures 16 x 10mm.

Maya's Inspiration: I love the simplicity of this as a single piece but when this openness is combined with other charms it gives the design that perfect balance. Reminds me of a childhood charm that someone would keep and cherish forever.
Ships within 2-3 business days.
Details
Shipping & Returns


• 14k yellow gold
• 16 x 10mm
Ships within 2-3 business days
Unworn Cut Out Heart Charms are eligible for return within 2 weeks of receipt.
---