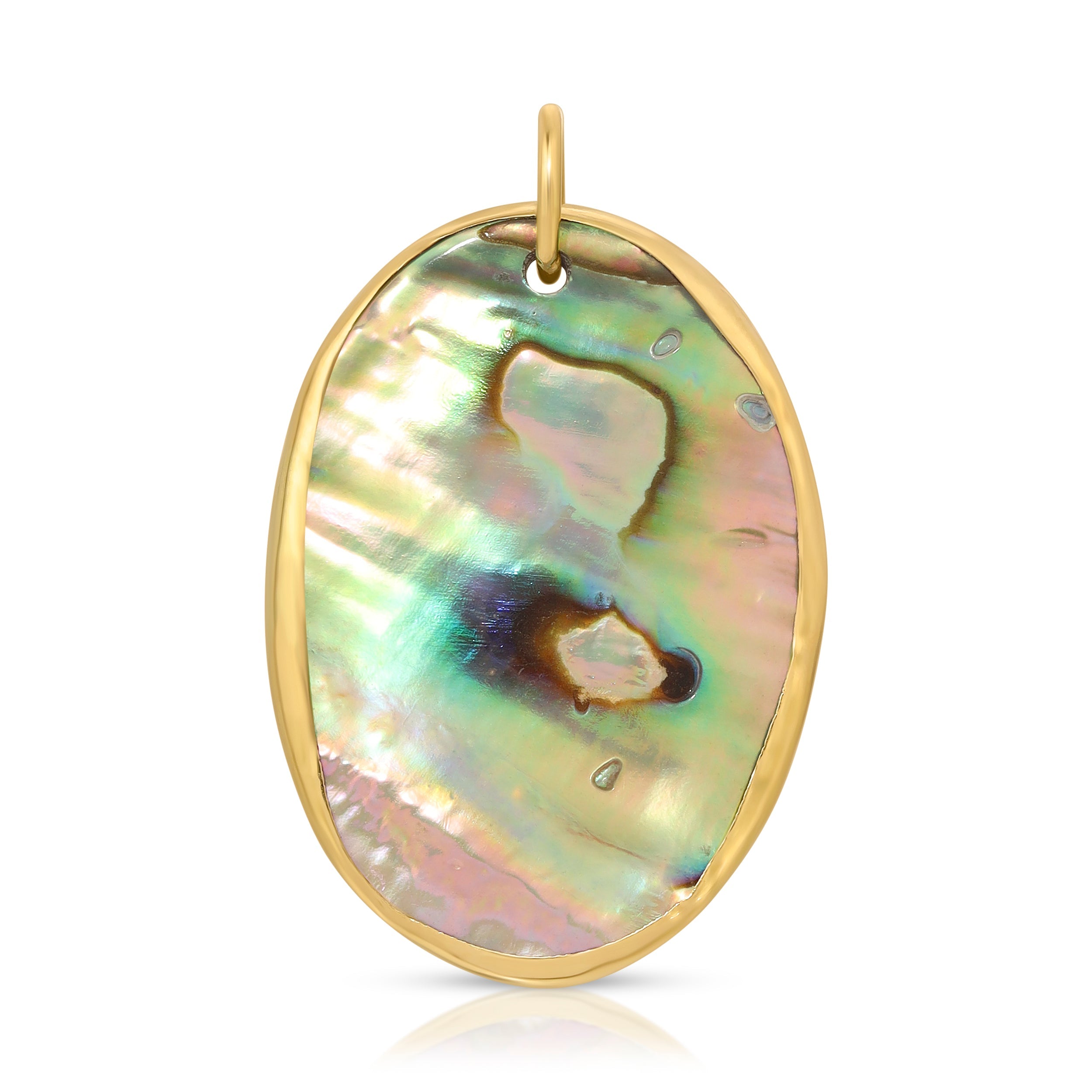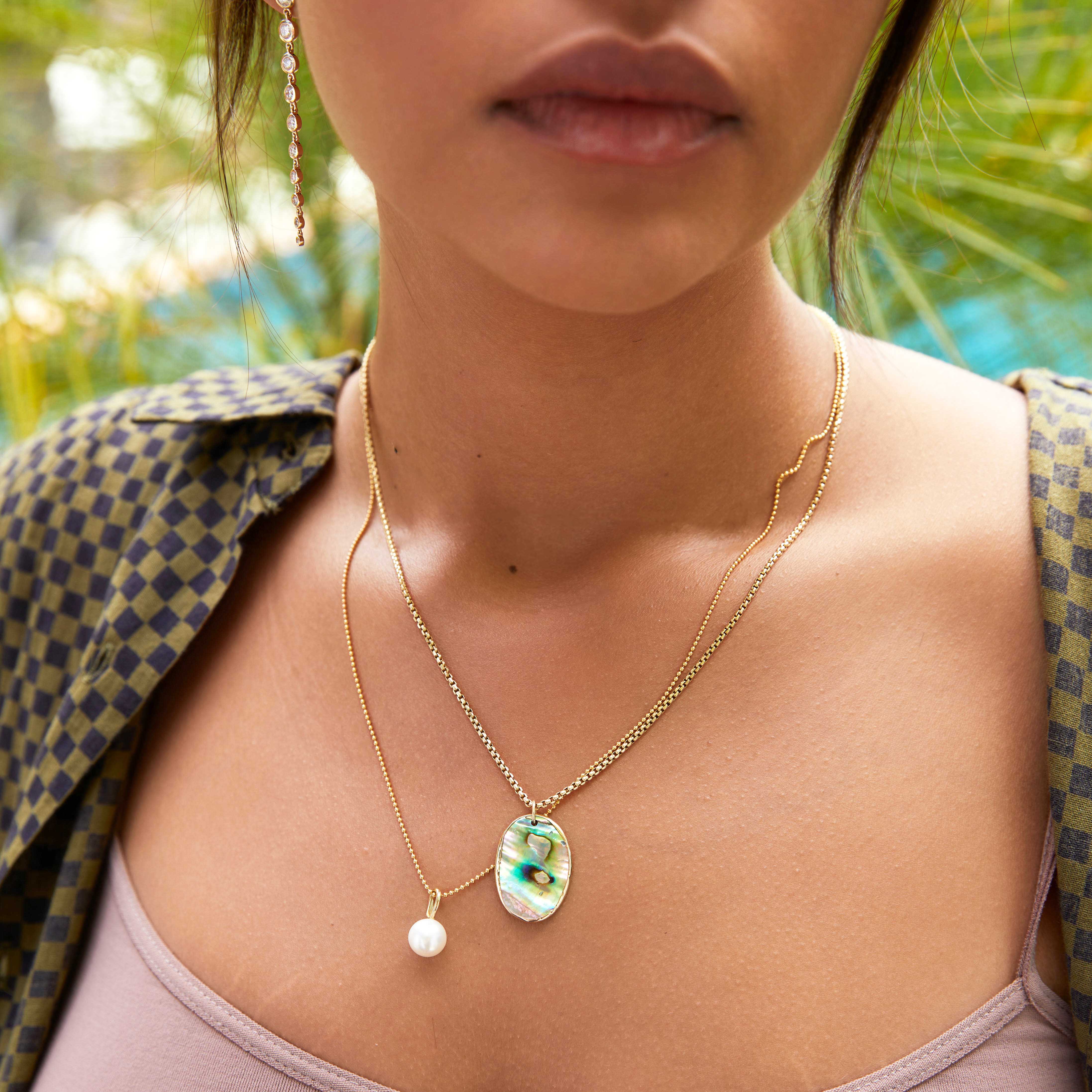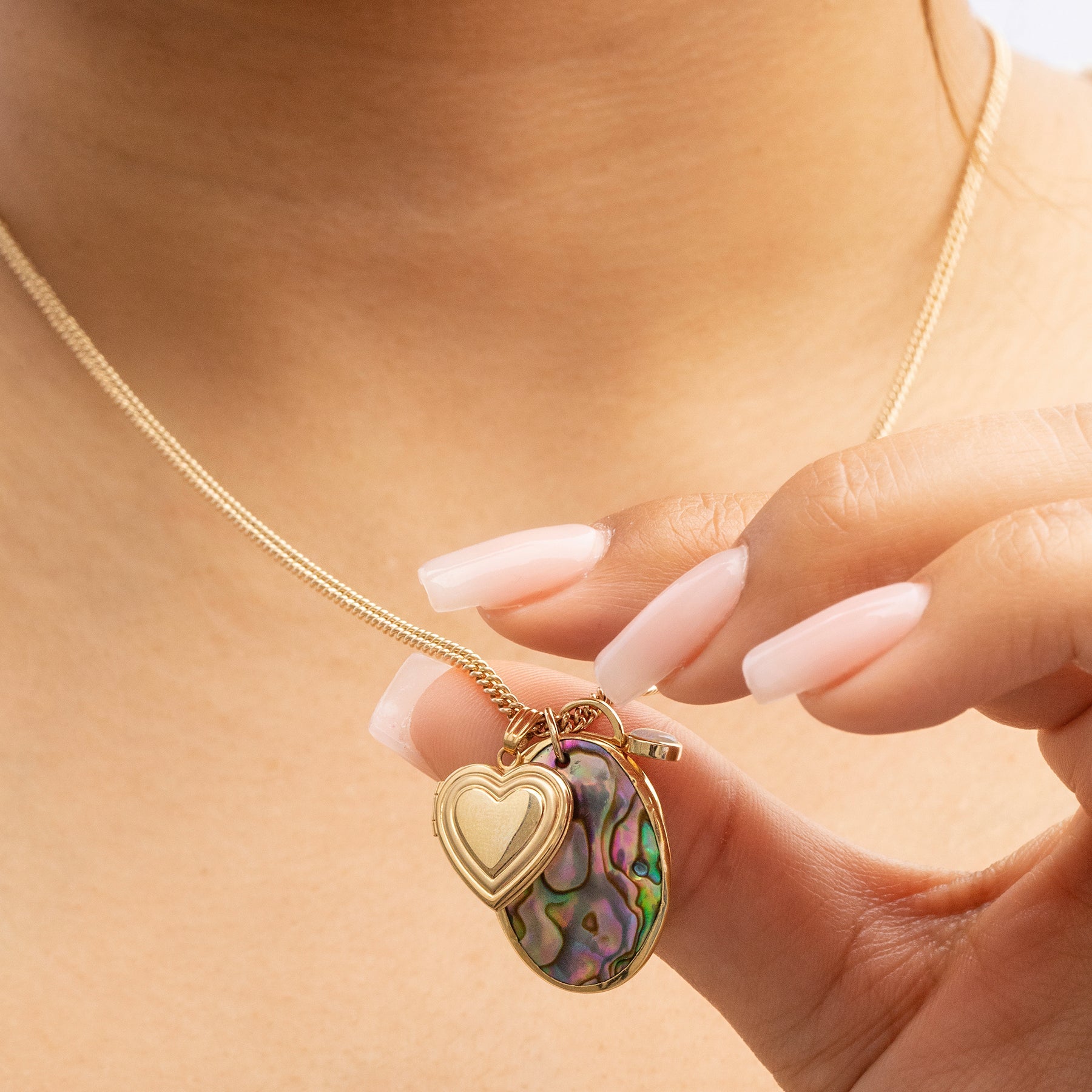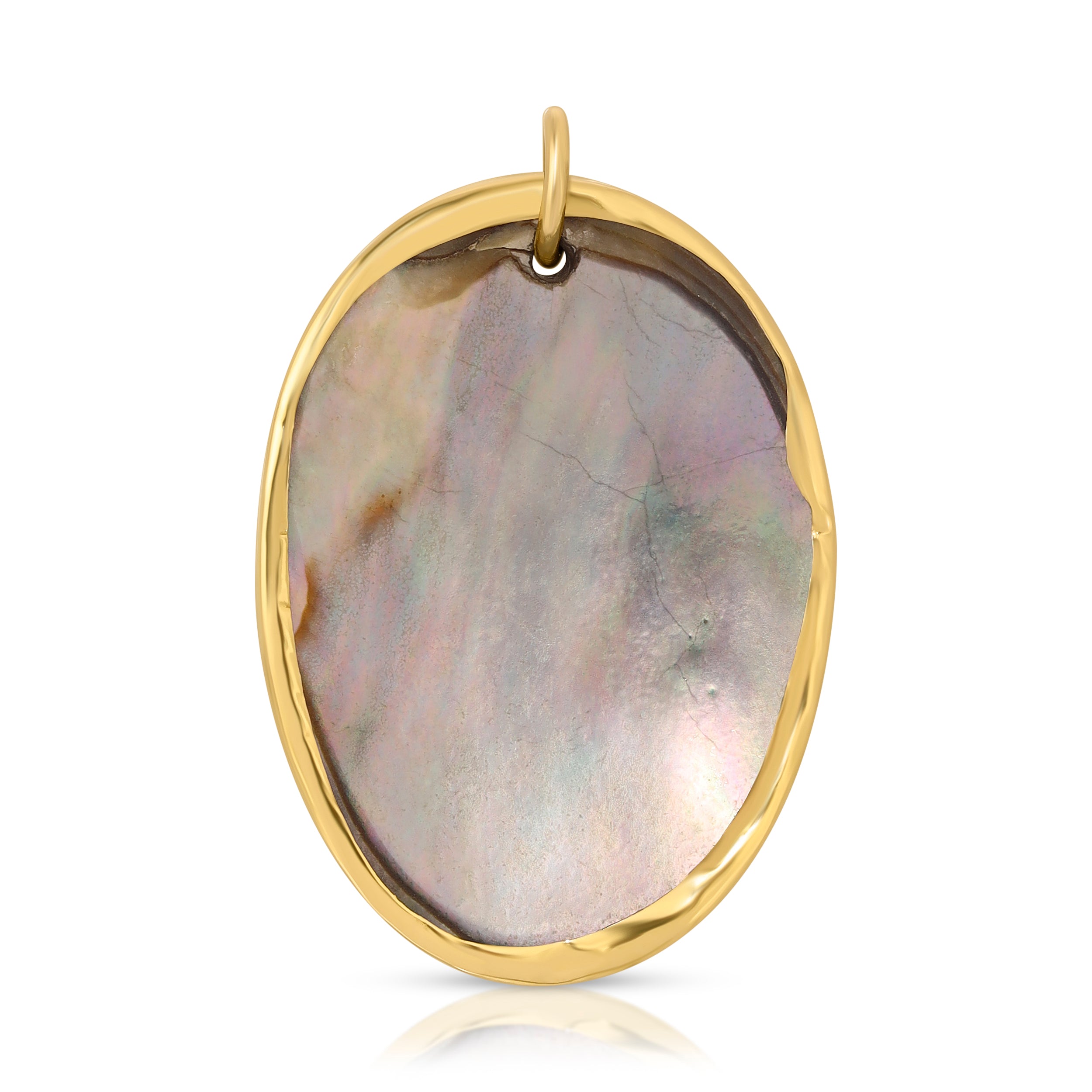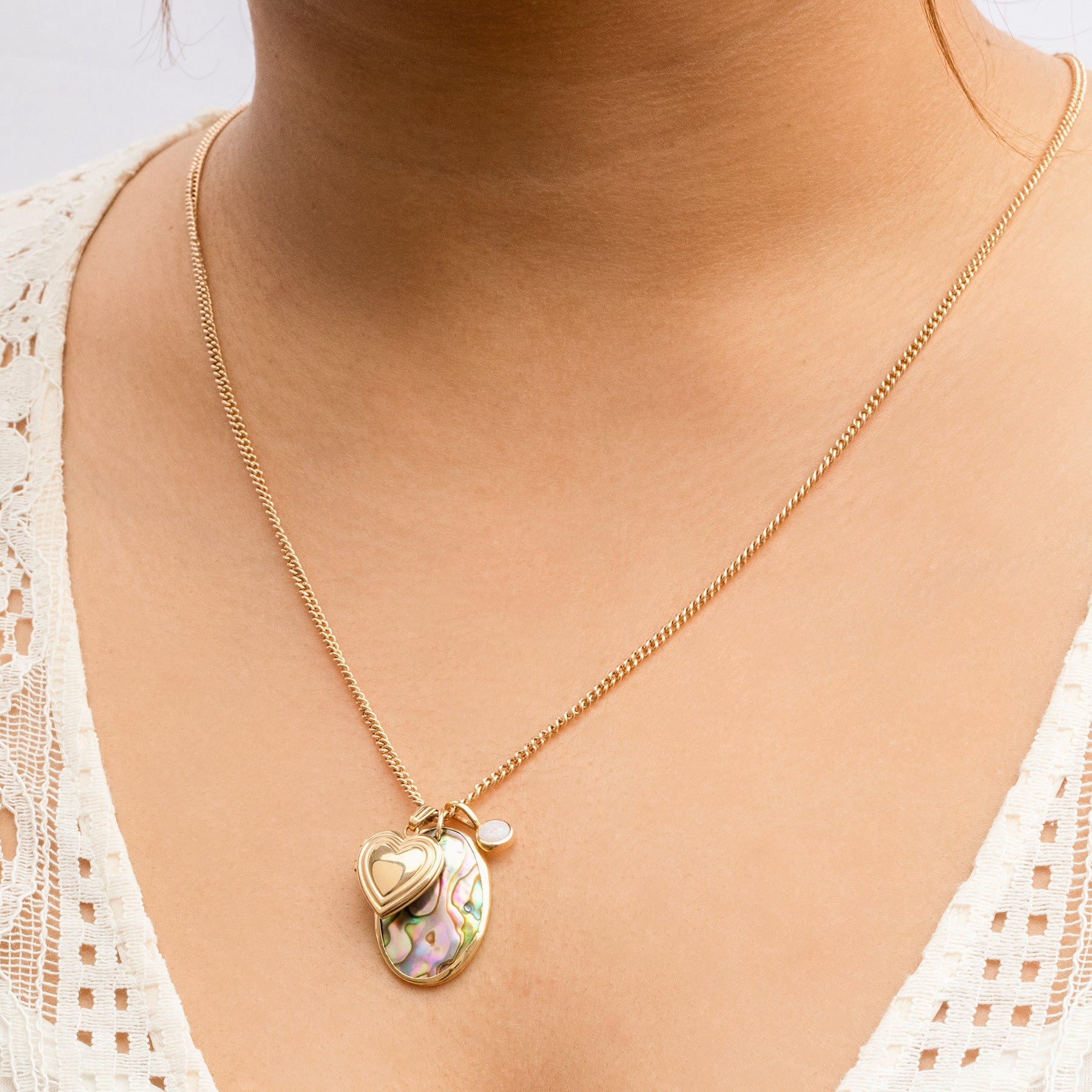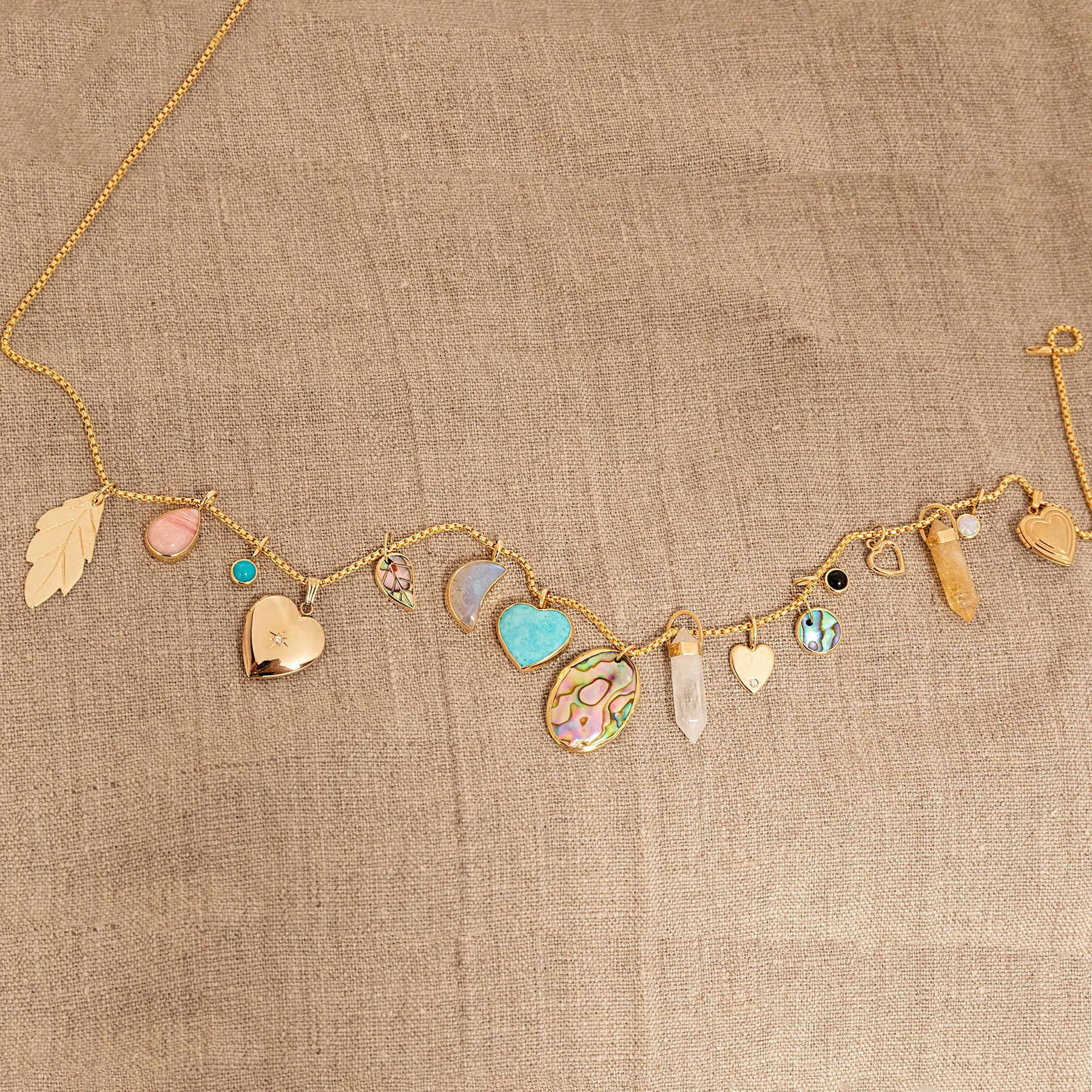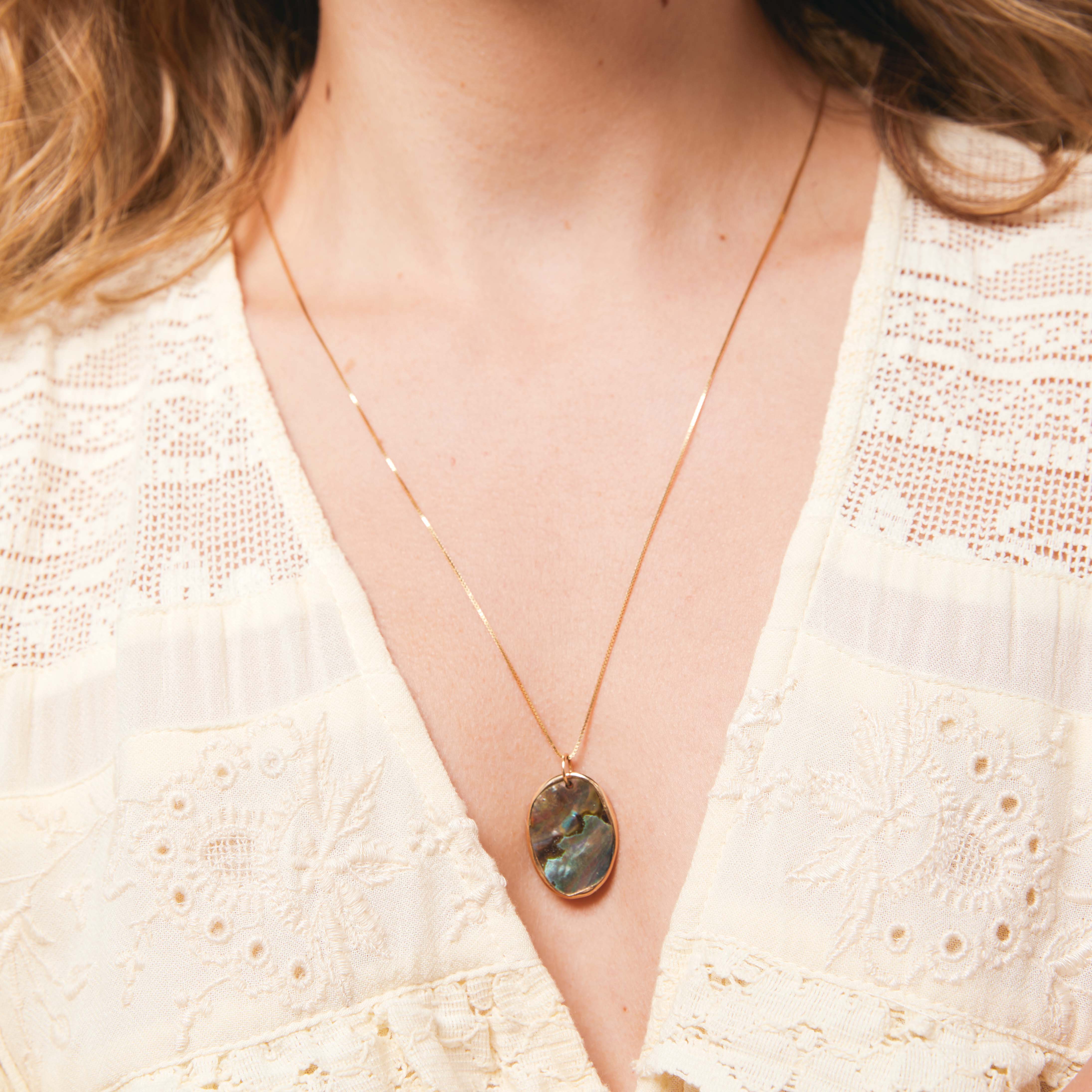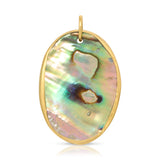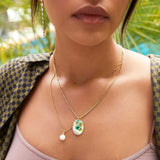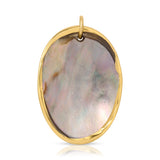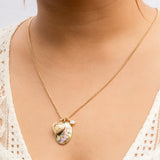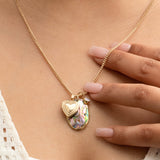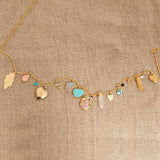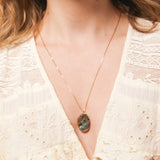 Large Abalone Cabochon Charm
Inspired by Maya's love of travel and passion for collecting special trinkets, our Found Objects Collection is a true reflection of her unique style and adventurous spirit. This collection of curated classics are designed to be worn alone as a statement piece, or jumbled together on a chain for a whimsical, eclectic look. Each charm is handmade meaning no two pieces will be exactly the same.
The Large Abalone charm is a beautifully handcrafted jewelry piece that features an oval cabochon of natural abalone shell. The piece is securely wrapped in a 14k yellow gold bezel, which adds an elegant touch to the design. Due to the distinct characteristics of abalone, the size and color of each charm will differ, but on average, they measure around 26 x 18mm.
Maya's Inspiration:  Growing up we used to have a huge abalone shell in our living room and I always loved it (Even though my mom used it as ashtray!). So excited that I can now wear this beautiful rainbow piece that reminds me of walking the beach in search of unique treasures. My absolute favorite of the collection!
Ships within 2-3 business days
• Made in Los Angeles 
• Approximately 26x18mm (size and color will vary)
• Genuine abalone wrapped in 14k yellow gold bezel
• Cabochon is a gem that is polished but not faceted
Shipping & Returns
Ships within 2-3 business days
Unworn Large Abalone Cabochon Charms are eligible for return within 2 weeks of receipt.
---
Large Abalone Cabochon Charm