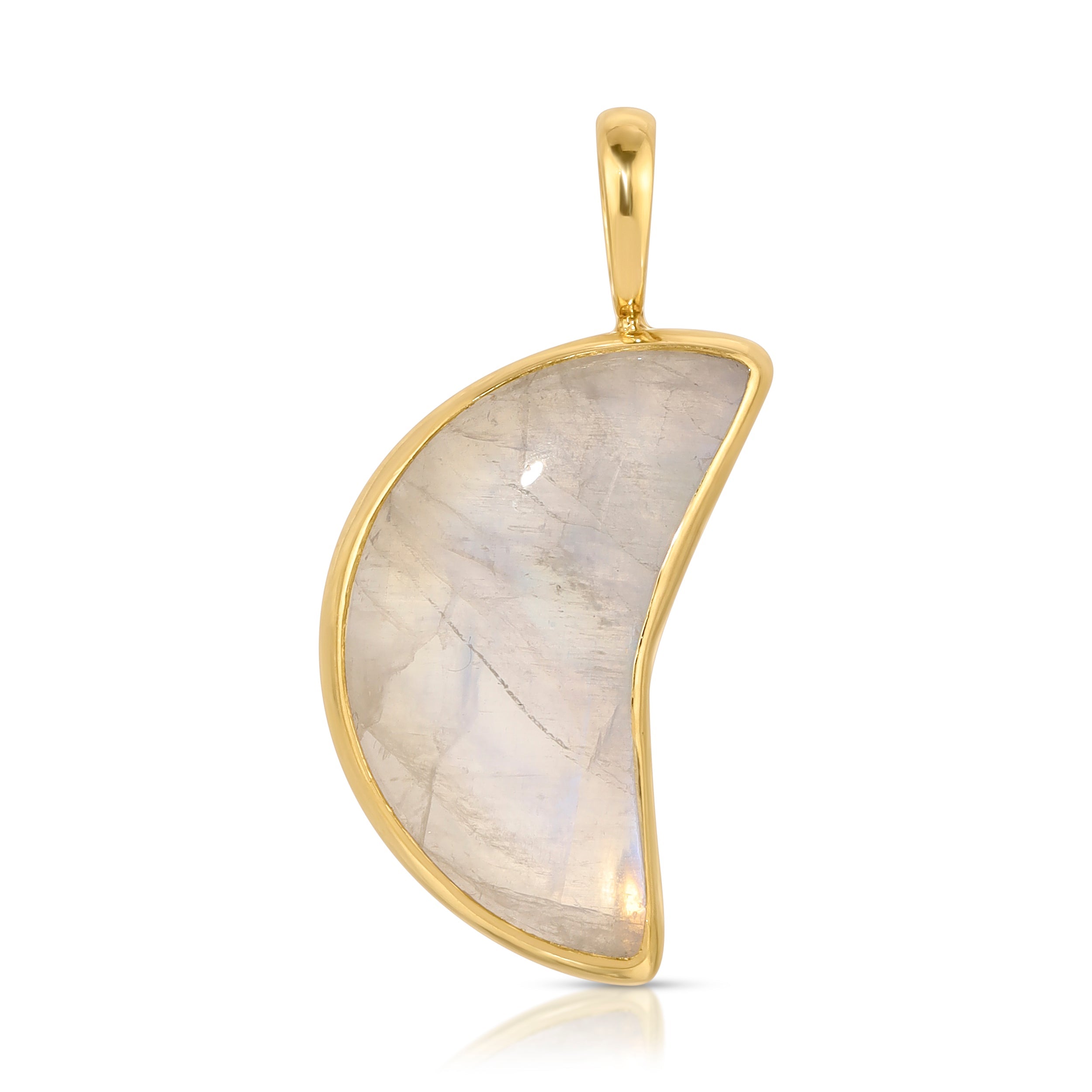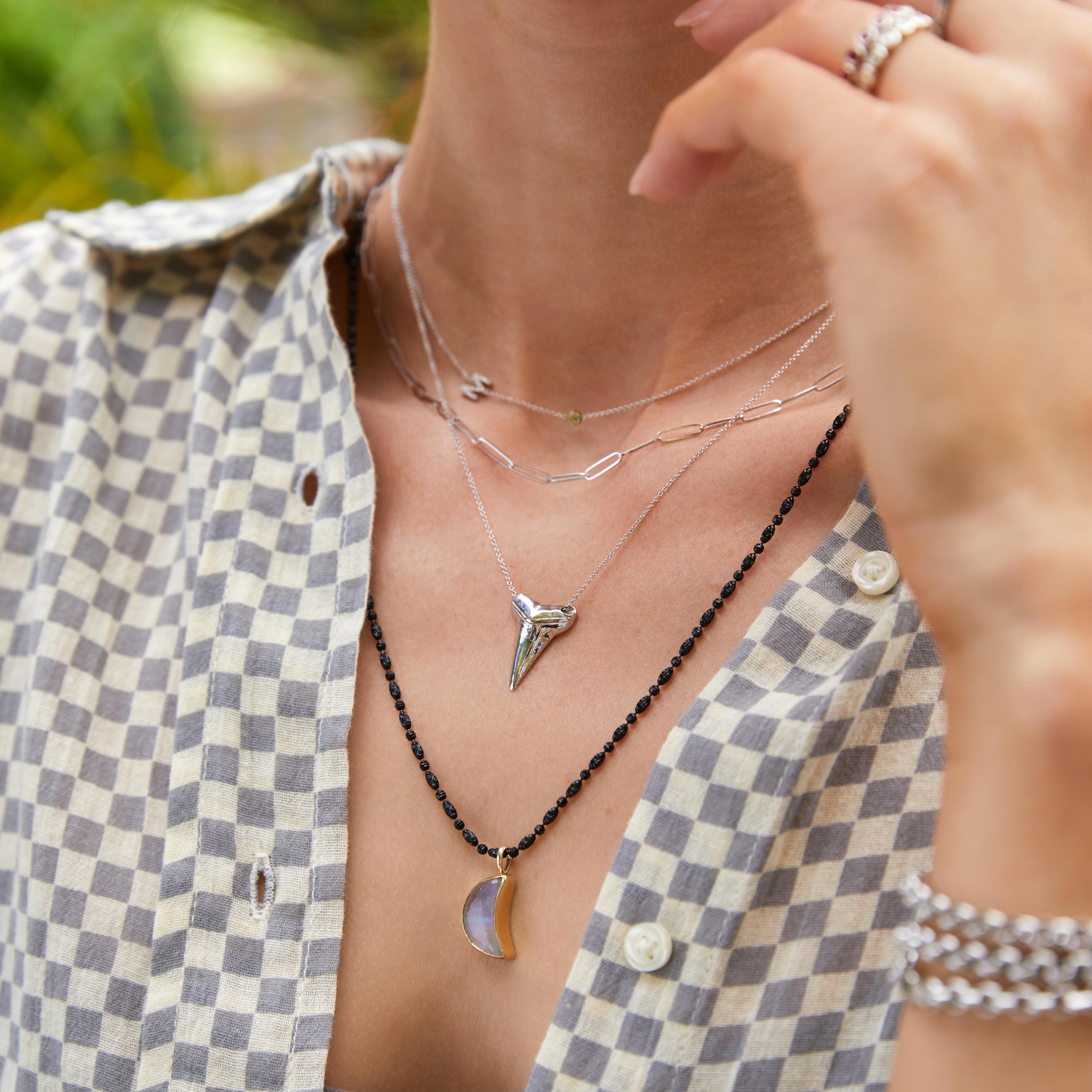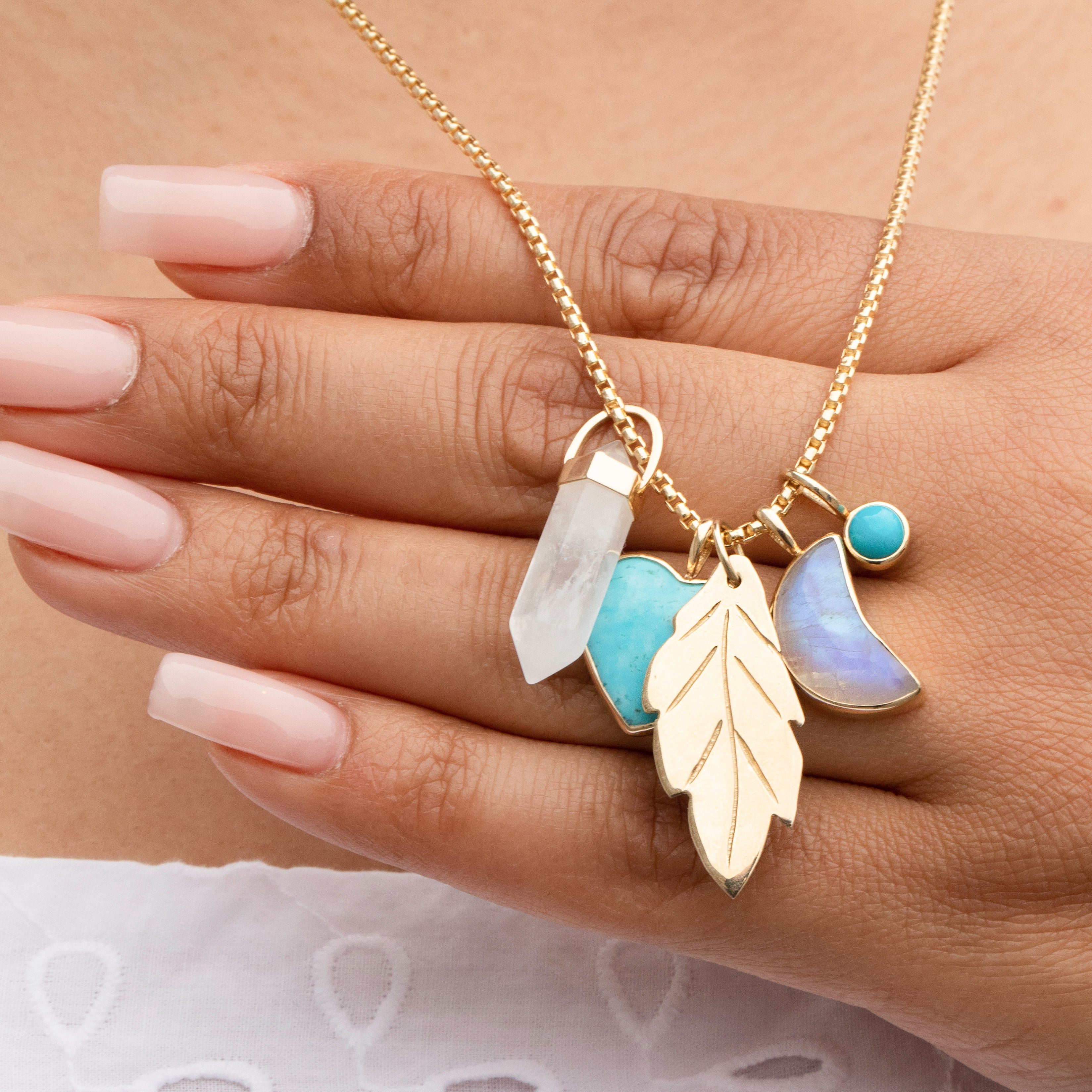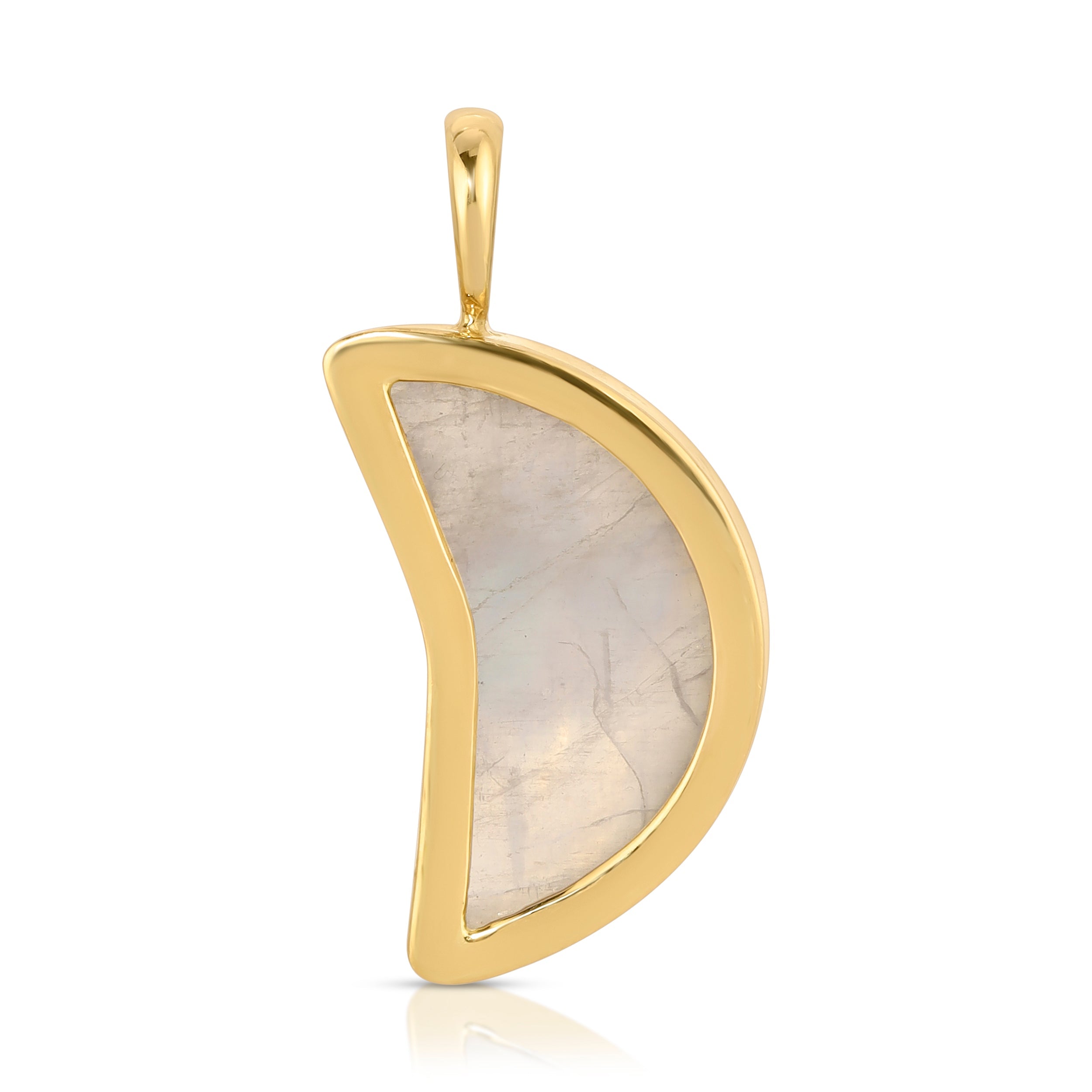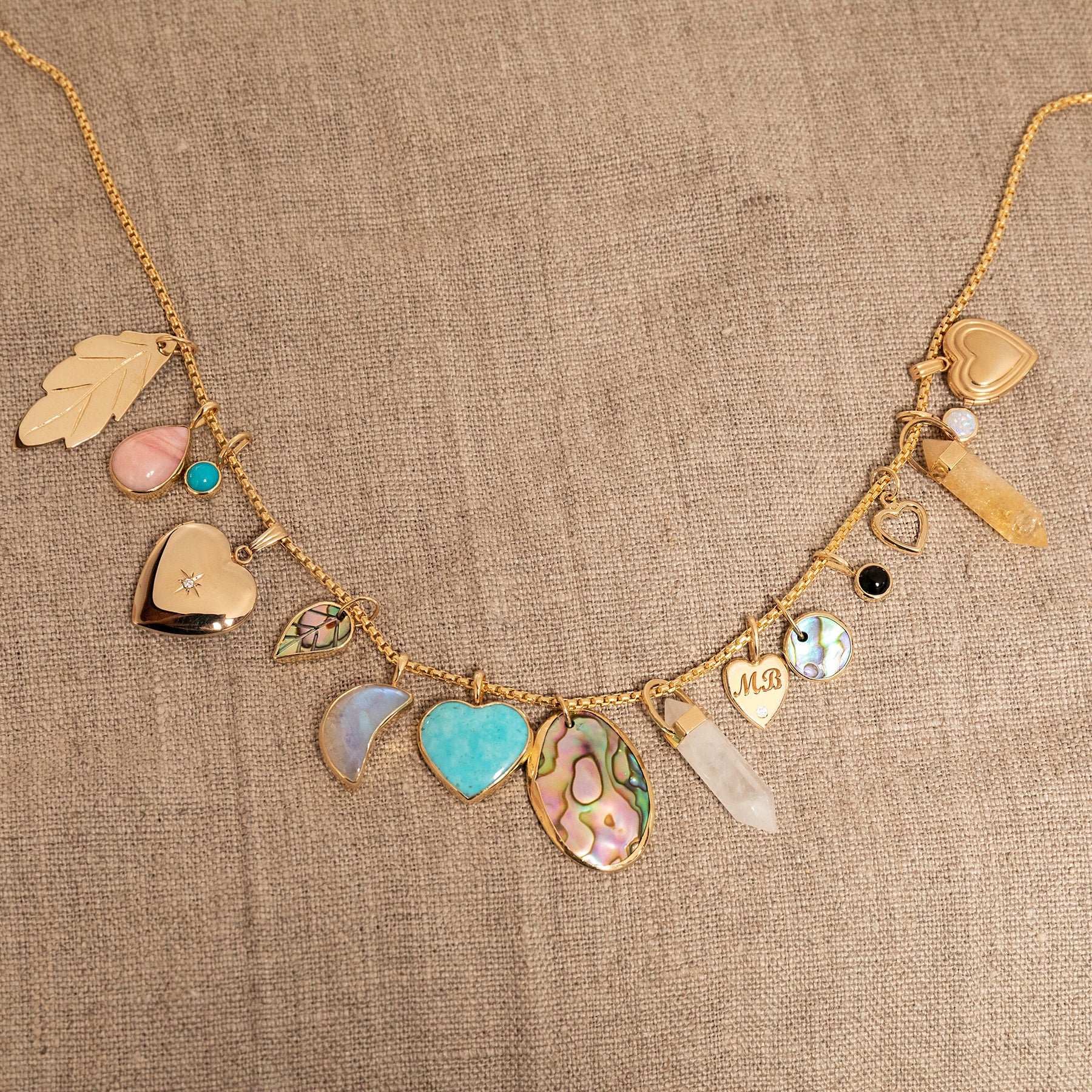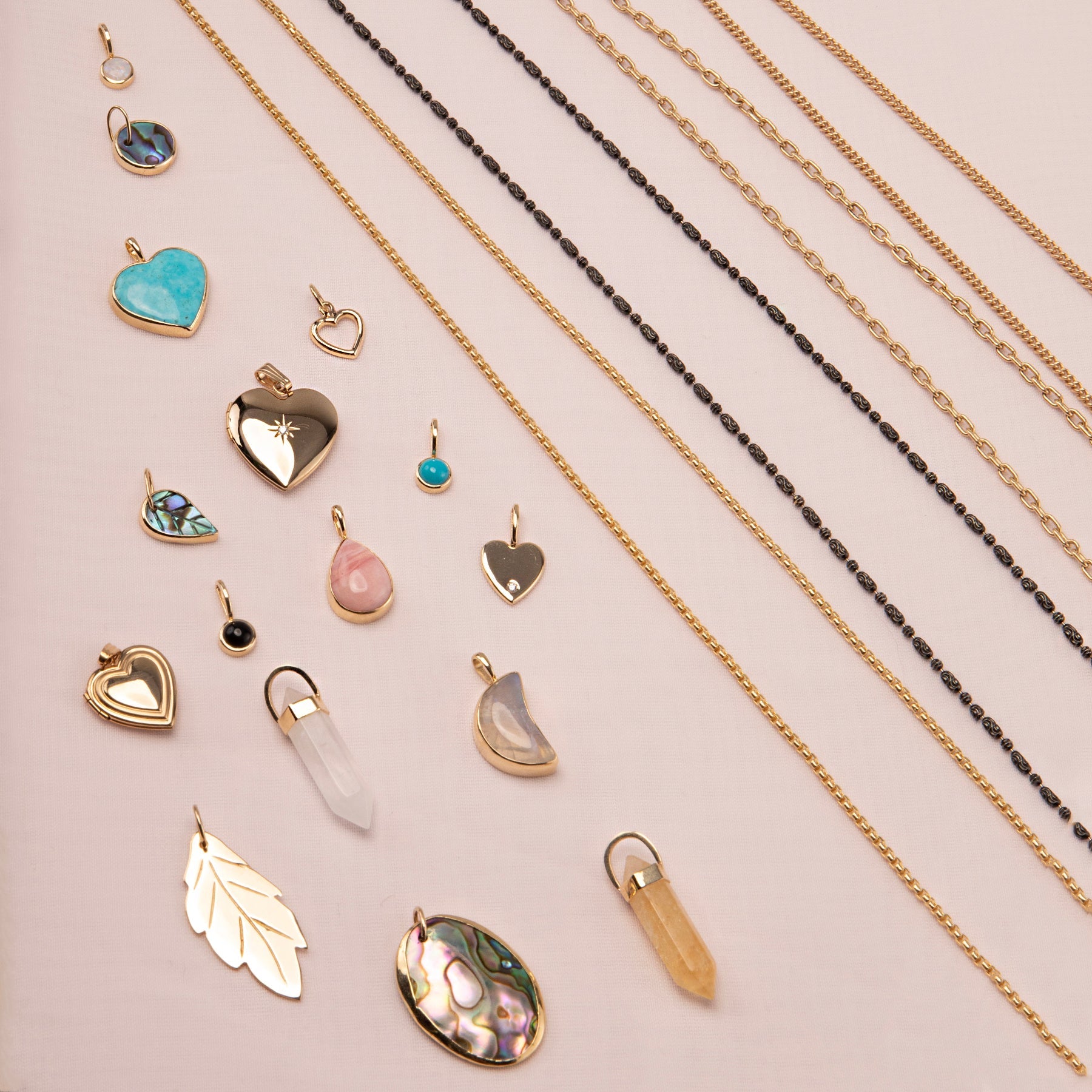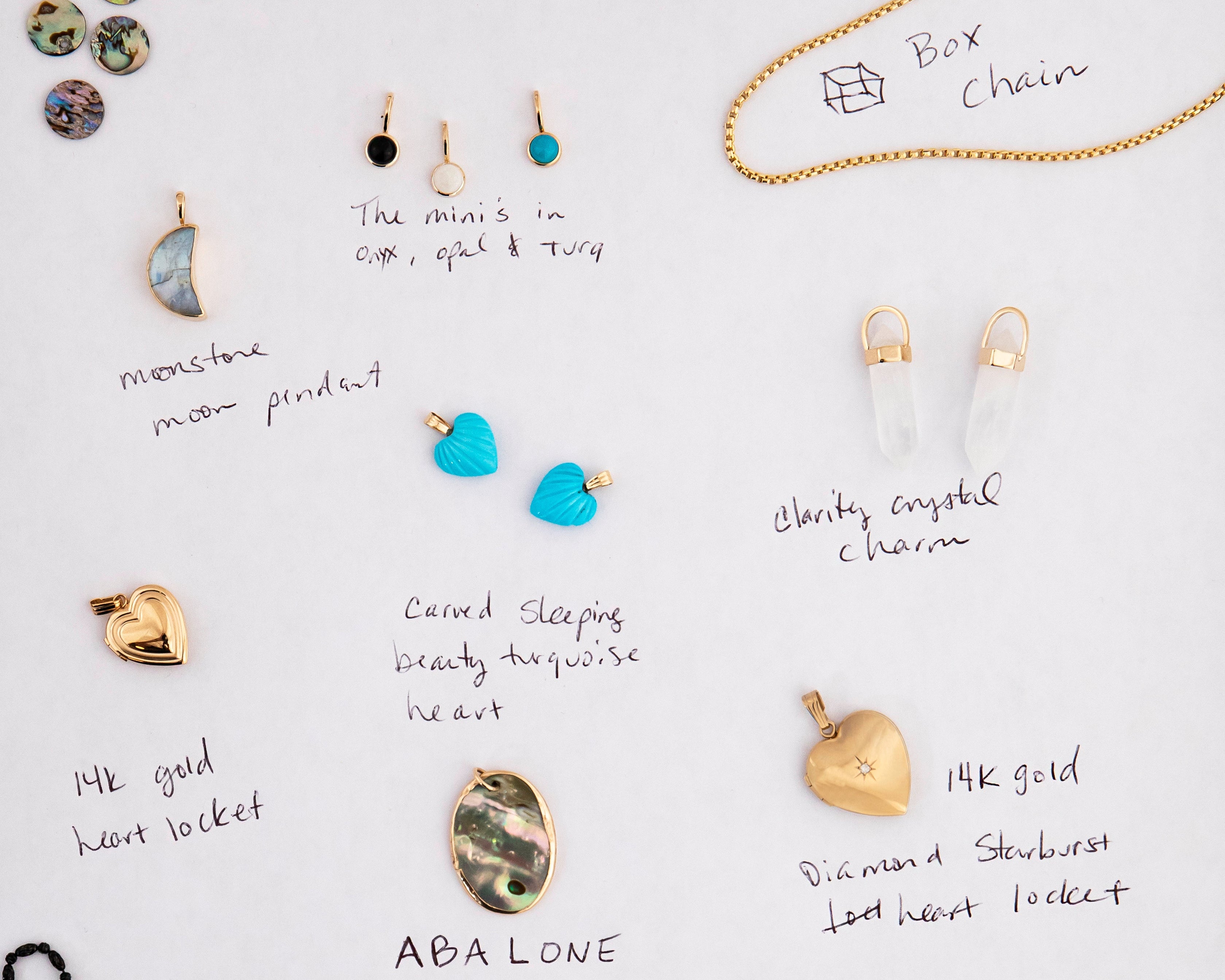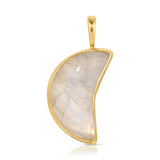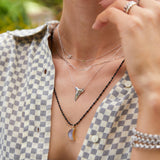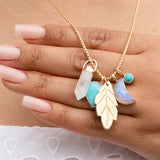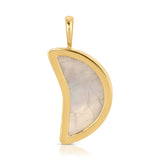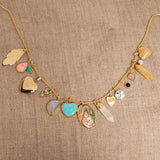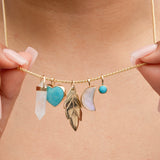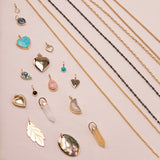 Inspired by Maya's love of travel and passion for collecting special trinkets, our Found Objects Collection is a true reflection of her unique style and adventurous spirit. This collection of curated classics are designed to be worn alone as a statement piece, or jumbled together on a chain for a whimsical, eclectic look. Each charm is handmade meaning no two pieces will be exactly the same.
The Moonstone Crescent Charm is a beautifully crafted moon shaped charm, featuring a genuine moonstone that boasts stunning dimensions and depth. The stone is securely hand set in a 14k yellow gold open back bezel. Due to the distinct characteristics of moonstones, the size and color of this charm may differ, but on average, it measures around 22 x 10mm.
Maya's inspiration: I love how colorful the moonstone is and how different it looks from every angle. Makes me think of how magical it is that we all look at the same moon but it looks different depending on where you are in the world.
Ships within 2-3 business days
Details
Shipping & Returns


• Made in Los Angeles 
• Natural moonstone in 14k yellow gold bezel
• Approximately 22 x 10mm
Ships within 2-3 business days
Unworn Moonstone Crescent Charms are eligible for return within 2 weeks of receipt.
---