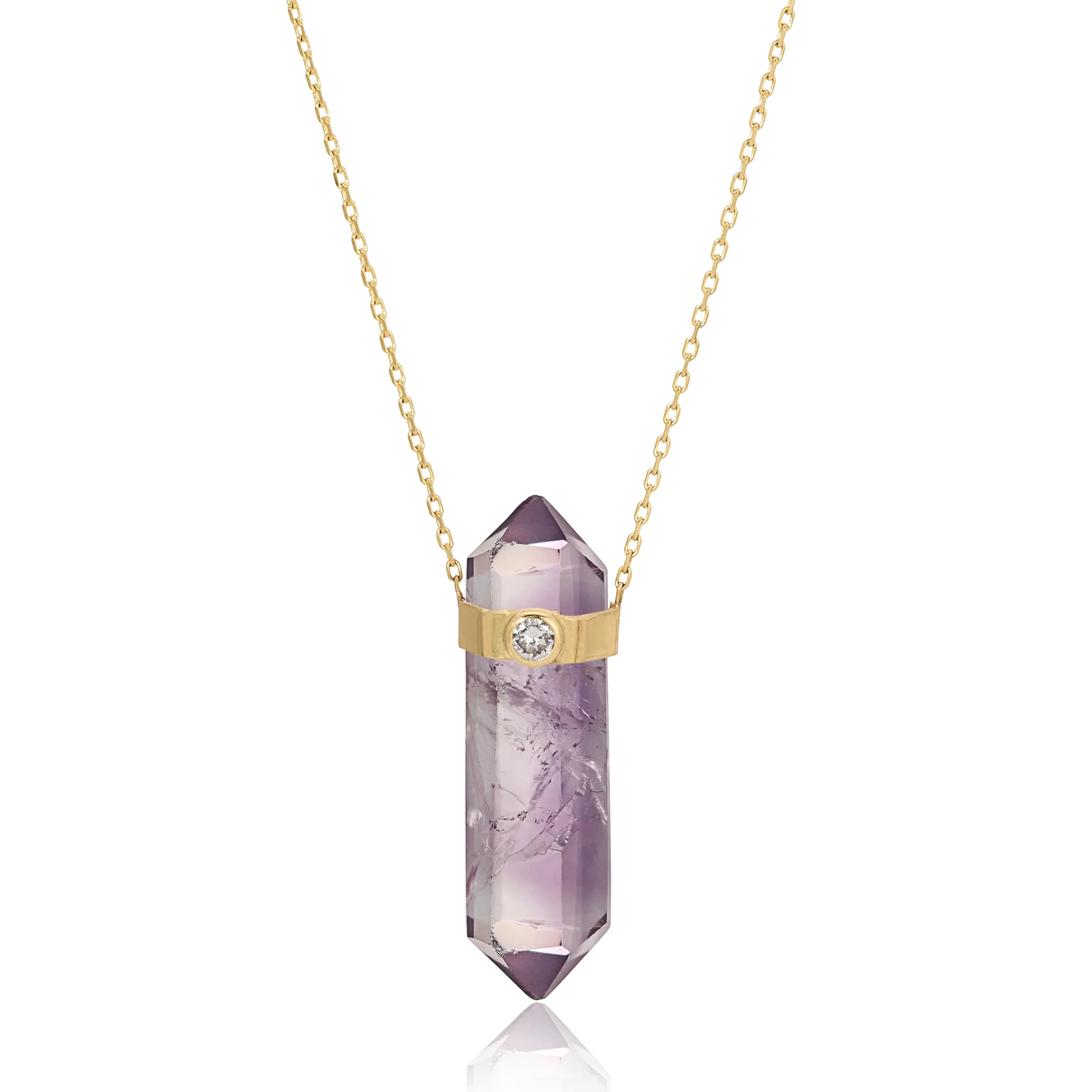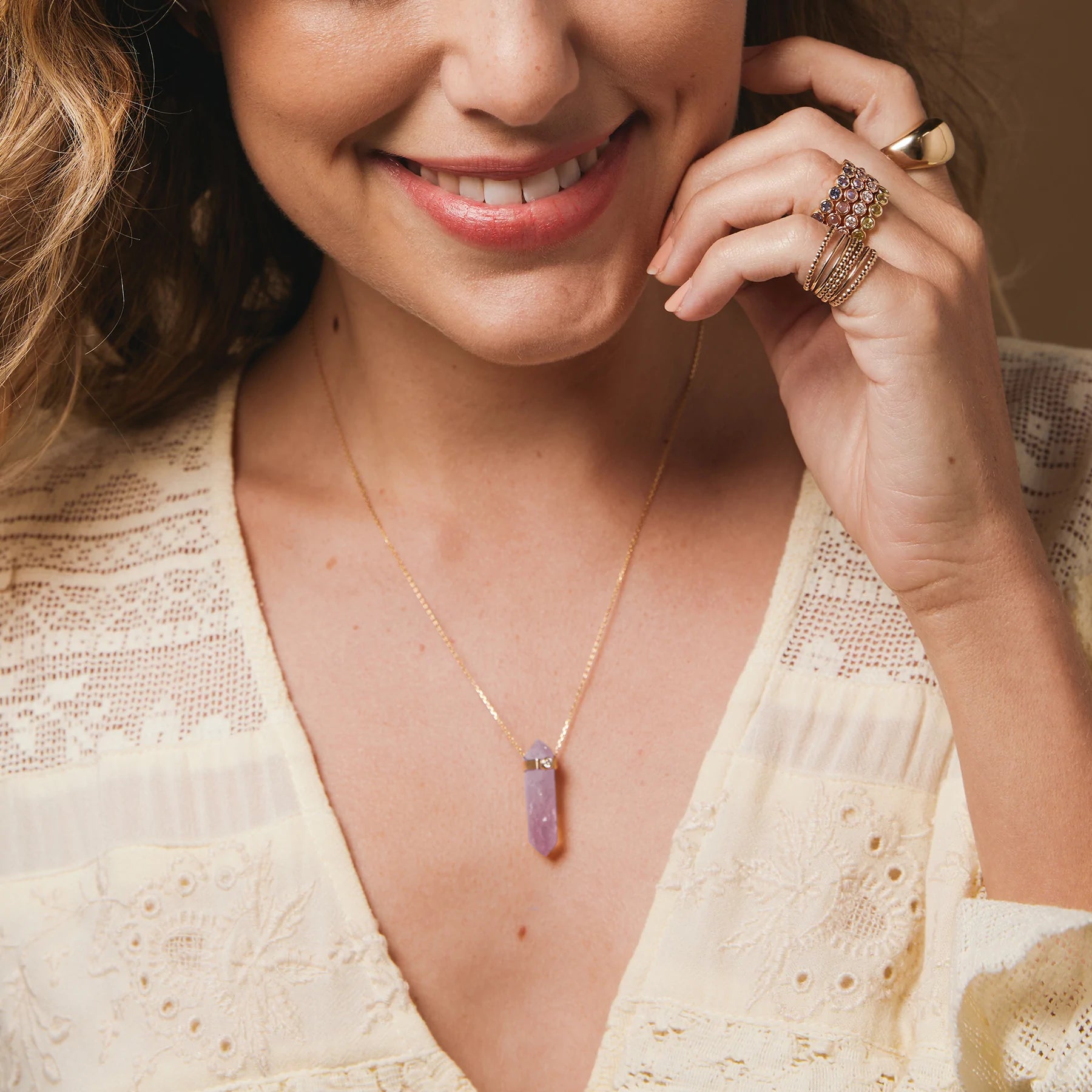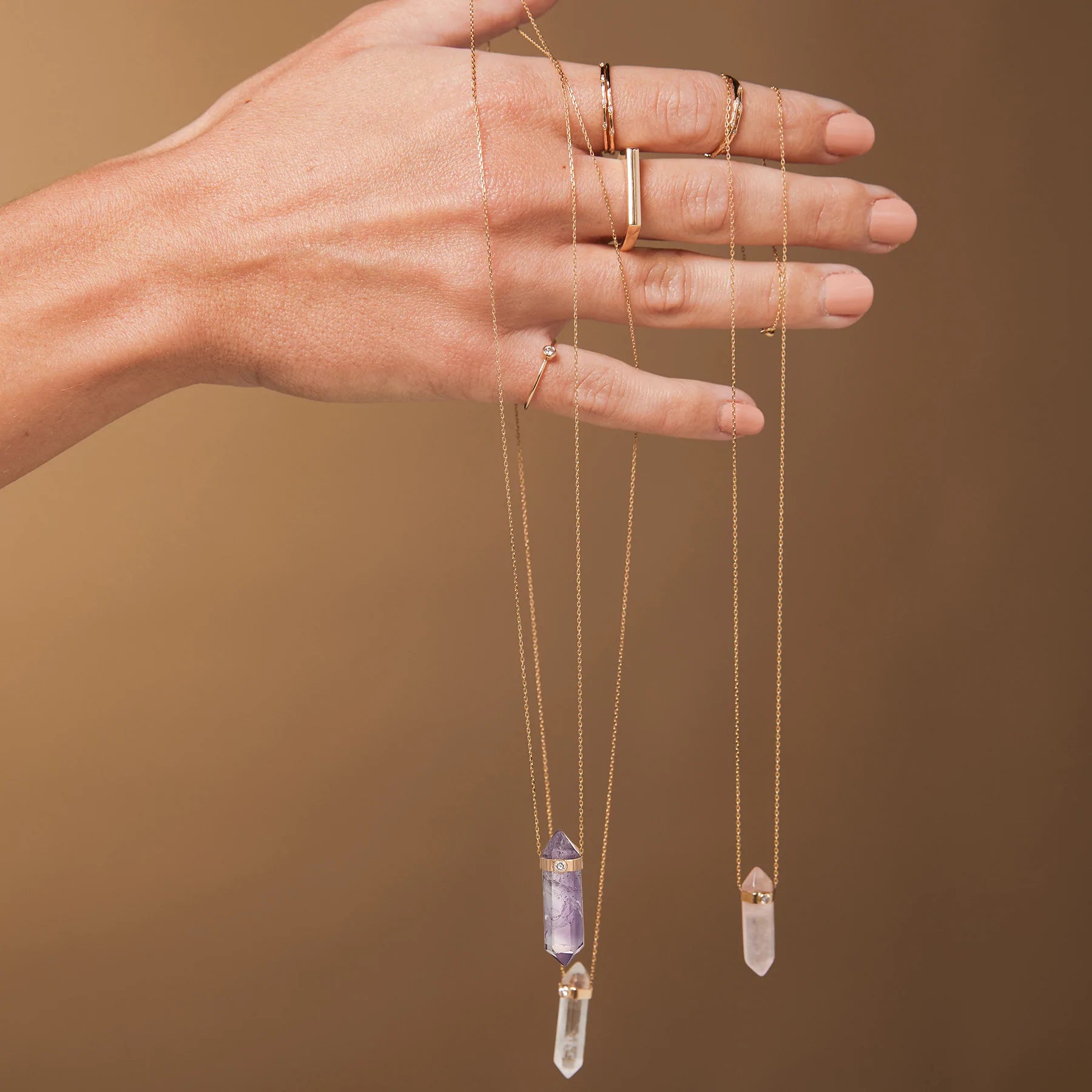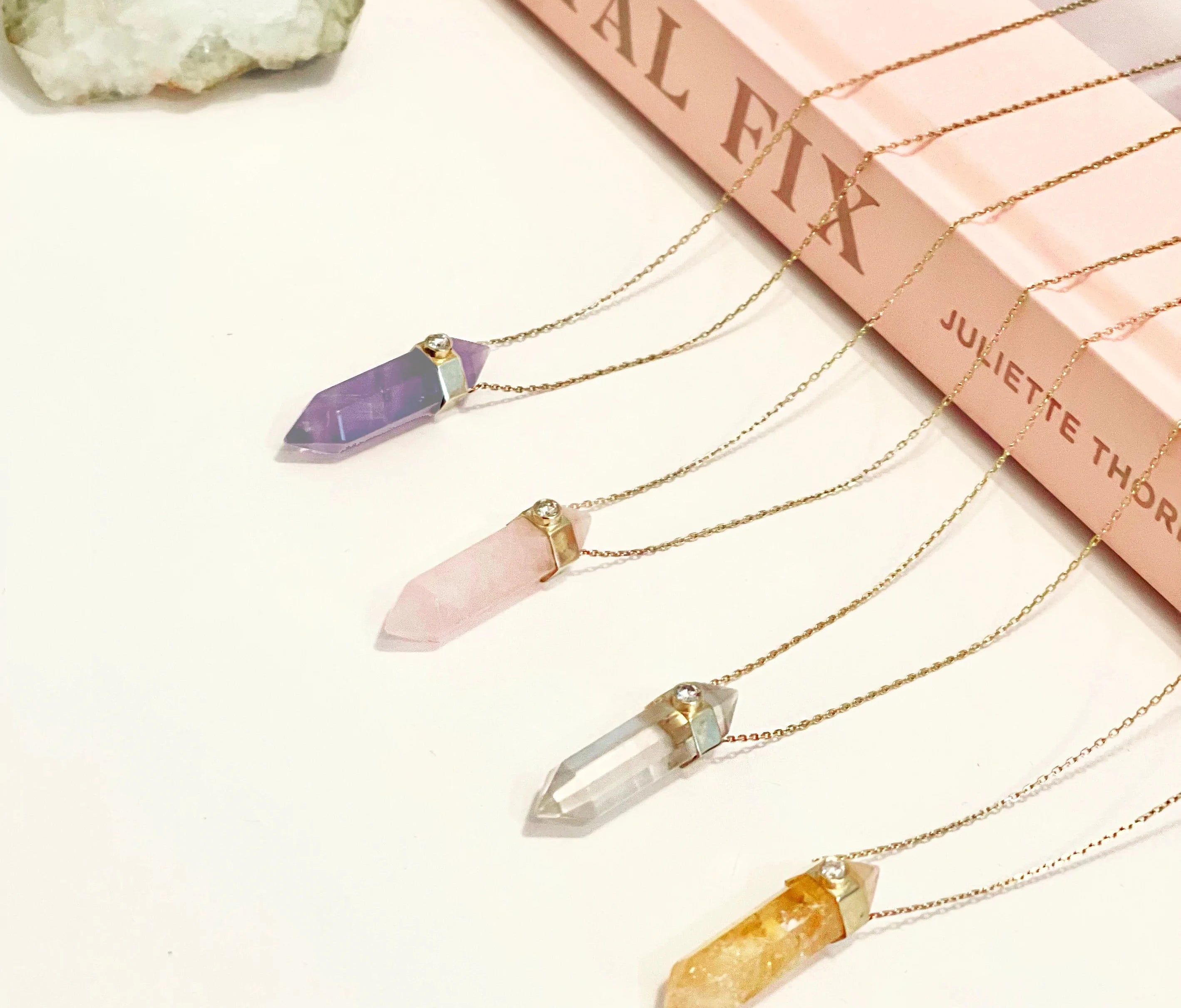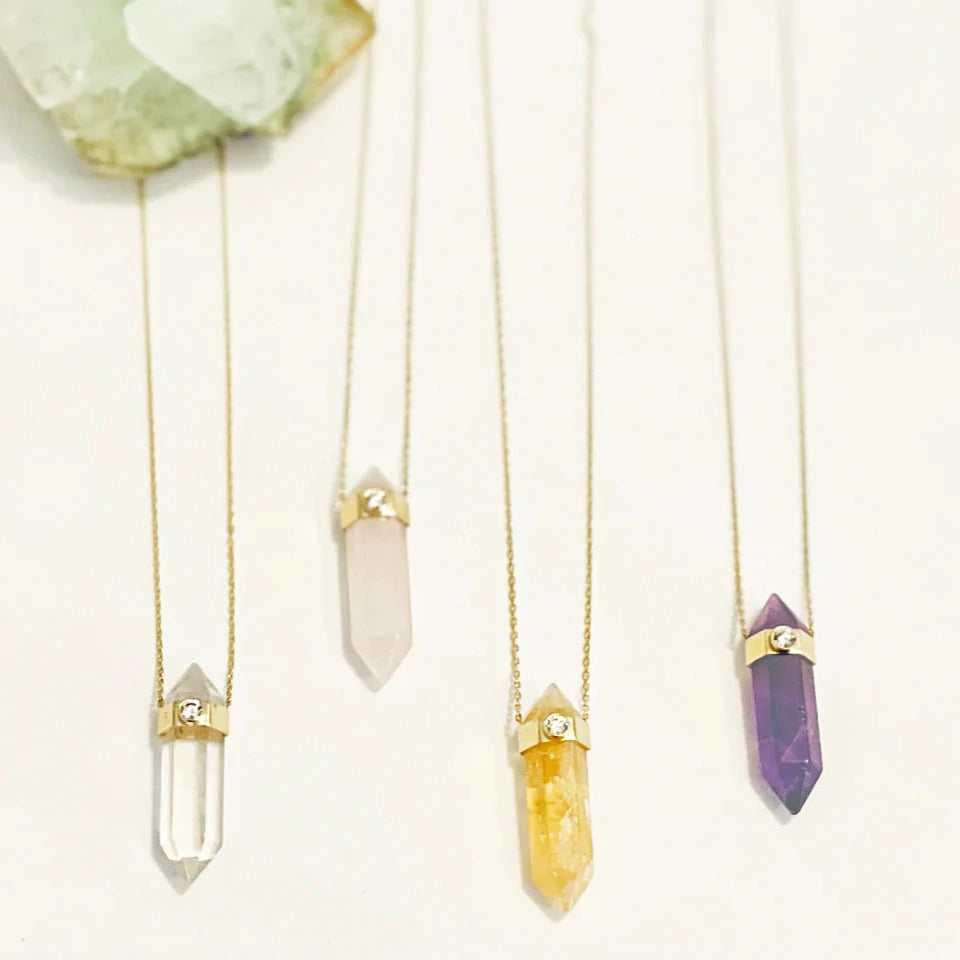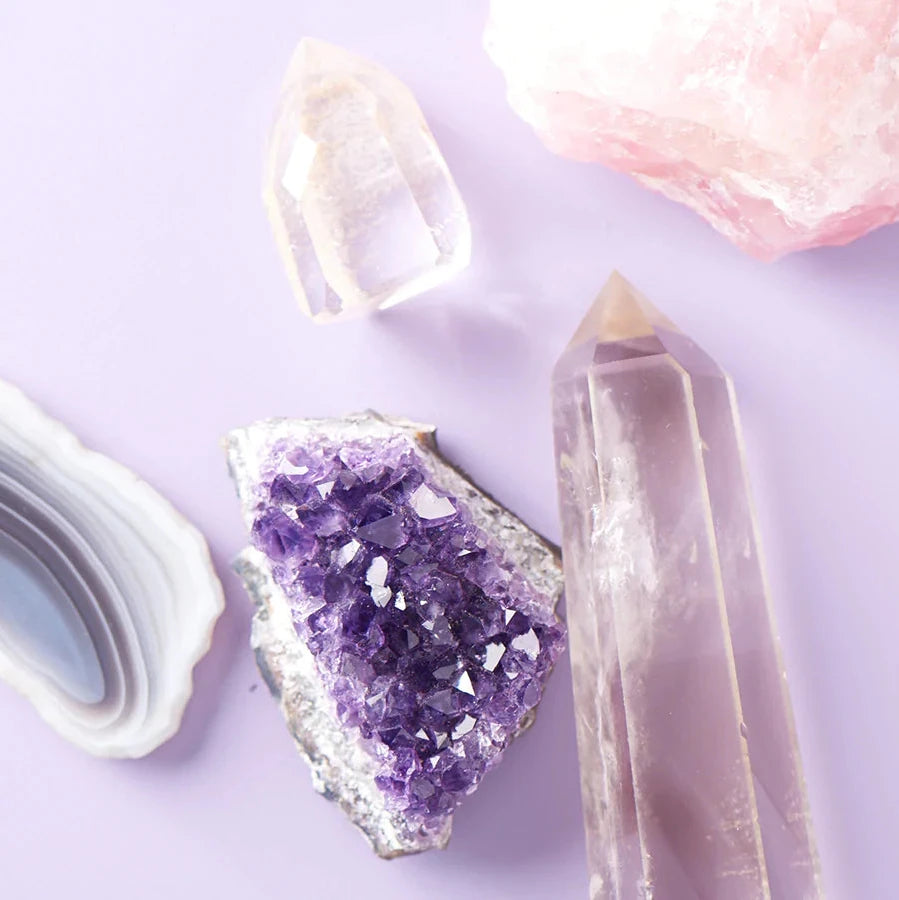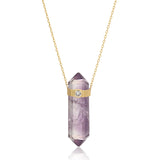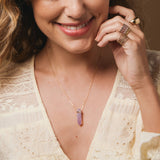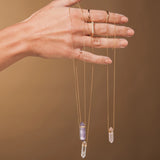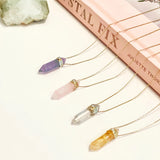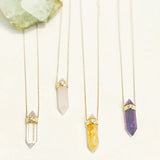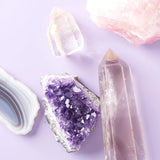 The Healing Retreat Necklace
Made in collaboration with Abigail Spencer, The Healing Retreat Necklace is a crystal that helps calm the mind. Amethyst is a stone known for its ability to provide protection, balance and most of all - healing. A subtle wearable crystal piece to protect your peace…so every day can be your retreat.
The hand-cut crystal point is wrapped in a 14k gold band with 2.5 mm diamond. The 20" diamond-cut chain has an additional jump ring at 18" for alternate length options.
rəˈtrēt/ the state of being in a quiet or secluded place in which one can rest and relax.
Details
Shipping & Returns
 About this Collaboration
14k Yellow gold
2.5 mm diamond with 3 mm bezel
Hand-cut amethyst measures approximately 26 x 7 mm
20" diamond cut chain with additional jump ring at 18"

 
Will ship within 2-3 weeks

Unworn The Healing Retreat Necklaces are eligible for return within 2 weeks of receipt.

 
ABIGAIL SPENCER AND MAYA BRENNER: FRIENDS, MOTHERS, ARTISTS
Actress Abigail Spencer and jewelry designer Maya Brenner have been friends for over ten years and share a similar spiritual journey as women, artists and mothers.
As we continue to grow and evolve and search for meaning and connection…we wanted to bring you something truly unique.

---
The Healing Retreat Necklace